Photos On Canvas
Best Deal - FREE 9"x13" CANVAS ON ORDER OVER $75
USE CODE : FREECANVAS9X13 | End Soon, HURRY! View More Offers
Catch Memories on Canvas
Get Your Photos On A Canvas To Display Them In The Best Way Possible, Using High Quality Canvas And Printing Equipment!
Photos on canvas look extraordinarily great! In fact, you might have seen it yourself at a trade show, conference, or any other type of event. They are also used by artists and everywhere where images and photographs need to be displayed using the highest quality possible.
Make Beautiful Canvas Photo Print
If you are looking for crisp, detailed prints, then canvas photo prints are for you. You can get close to life results with canvas photos. Moreover, these photo canvas prints can be used to print your own photos, your newly born baby's photos and anyone or anything you love! You can hang them around your house to keep it looking revitalised and to enhance its looks.
Transform your Custom Photos on Canvas
The best part is you can print custom photos on a canvas! That's right, when you choose us at Canvas Champ we allow you to make all the modifications regarding size, orientation, shape, borders, and other effects which you feel might add visual appeal to your ideas. You can also merge two or more than two photos to create something new- the possibilities are endless!
A Personalized Canvas Print Can Be the Most Thoughtful Gift
A personalized canvas print can be the most thoughtful gift you can present to a loved one. At Canvas Champ, we allow canvas prints customization so that you can create a custom canvas print that perfectly reflects your feelings and emotions towards a friend or loved one.
Customizing the frame of the canvas print is probably the easiest way you can transform your image into a stand-alone piece of art. Whether you need a frame for a portrait or you want to enhance the beauty of an old family photo, you will be able to find a framing option that best suits your taste. Select from our wide range of frames, and customize them. You can choose the border color to allow perfect blending of the canvas print with your interior decor or choose a brown golden frame to give your canvas print an authentic royal look.
We offer a wide variety of hanging and framing options for you to choose from. You can pick something that matches your tastes and requirements perfectly.

Black Frame
If you want to go for a bold effect, then a black frame will display your image in the best way.

Brown Frame
For a lighter yet impactful effect, the brown frame is exactly what you need for your next canvas print.

Brown Golden Frame
This frame design will give your image the soft reflected glow seen in museum paintings and art masterpieces.

Golden Frame
The ever popular golden print frame will give your image the classic look unique to old paintings in galleries.

Mirror Image
0.75" or 1.5" (depending on the thickness selected) is copied and extended on the edges to wrap around the frame. Select this option if you have any important details on the edges that you do not want to loose.

Image Wrap
0.75" or 1.5" ( depending on the thickness selected ) of the image is extended. The classic look. May crop some of your image in the wrap. Select this option if you want to go for the classic look and do not have any important details on the edges.

Border Color
The wrap is printed with the solid color that you choose from the palette. Select this option when you want the edges to be in sync with the color on the walls.
Ask about Photos On Canvas and get answer in email.
Questions and answers about Photos On Canvas
Q: What formats do you support? I have a photo in RAW format around 15 meg.I can convert it to jpeg - what is the best resolution for a 30 cm by 75 cm photo canvas print?
A: Dear Customer Please know that we do size in exact inches and we required minimum 150 DPI for the good quality print. The pixels for the 12 inch x 30 inch should be 2400 x 6000. Regards Sam Canvas Champ.
Is this question useful?
Yes
No
Q: Hi,I have a photograph that I'd like to be on a canvas. Ideally I'd like it to be quite large, but I'm not sure how large it could go before it starts to lose quality. I've got no idea how many pixels per square inch / centimetre.If I sent you the photograph, would you be able to advise?Neil
A: Dear Neil Thanks for contacting us. Please send the original image in reply to this email so that we can check the image quality and also let us know the size as we do custom canvas prints from 8 inches to 54 inches. Regards Sam Canvas Champ
Is this question useful?
Yes
No
Q: Good morning,Do the Canvas come ready to hang? (do you supply the hooks? Also do you do juts normal photo Matt prints? if so could you please send me the link?Looking forward to your reply
A: Dear Customer Greetings! Thanks for your email. Yes we have option of hanging frame 0.75 thin and 1.5 thick in canvas and they come with hooks for hanging. We don't have the option for the photo prints as of now. Please let us know if we can help you further. Kind Regards, Sam Canvas Champ.
Is this question useful?
Yes
No
Square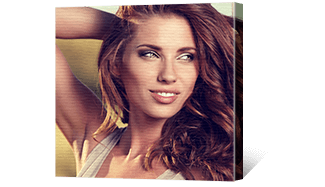 20 x 20 CM
8"x8"
A$79.71
A$11.96
30 x 30 CM
12"x12"
A$129.73
A$19.46
40 x 40 CM
16"x16"
A$196.43
A$29.46
50 x 50 CM
20"x20"
A$280.07
A$42.01
Start Order
Rectangle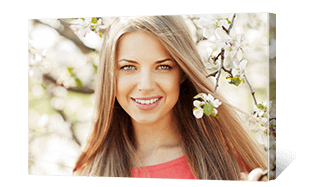 20 x 30 CM
8"x12"
A$140.00
A$21.00
30 x 45 CM
12"x18"
A$163.08
A$24.46
40 x 50 CM
16"x20"
A$229.78
A$34.47
40 x 60 CM
16"x24"
A$263.13
A$39.47
Start Order
Panoramic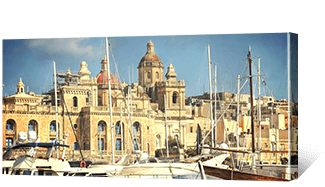 20 x 60 CM
8"x24"
A$189.75
A$28.46
25 x 100 CM
10"x40"
A$478.86
A$71.83
37 x 112 CM
15"x45"
A$868.16
A$130.22
45 x 135 CM
18"x54"
A$1022.18
A$153.33
Start Order
Personalise your photos with style
Check out our other products!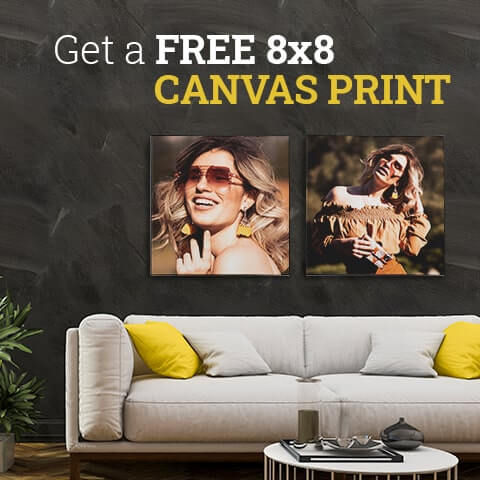 X
Join The
CanvasChamp Family!
Sign up for our mailing list to receive daily offers and deals.