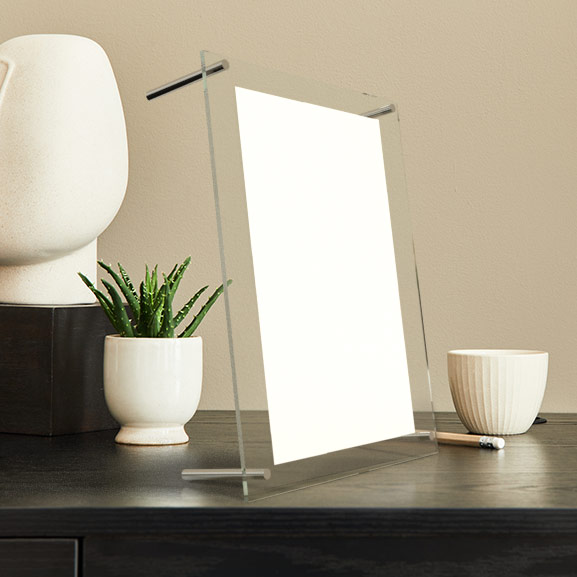 Custom Single Acrylic Frames Sizes and Specifications
Choose from our wide range of custom clear frame acrylic available in different sizes!
Sizes: 10" x 8" to 24" x 24"
Material: Acrylic
Thickness: 4MM
Hardware Option: No Hanging Kit, Table Stand & Front Mount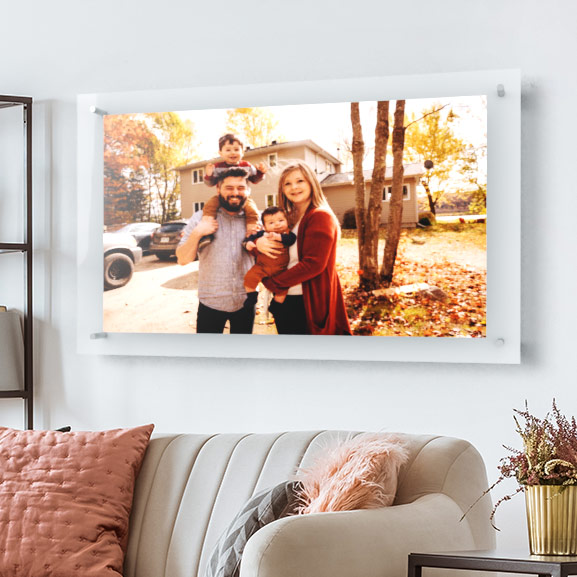 Add More Colors To Your Life With Single Acrylic Frames
Customize your own ultra-modern custom clear frame acrylic on CanvasChamp
Want something better to veer away from your dull, drab walls, or want to decorate the passage going up the stairs? CanvasChamp brings you clear frame acrylics for all your home and office decoration needs.
Get your pictures placed on clear frame acrylics, and you can create a family tree on living area walls, place your childhood picture on side tables, or decorate your new workstation.
Custom clear frame acrylics are also a perfect fit for bohemian decor as you can place, hang, or hover them carefree. In addition, these acrylic print frames are easy to imprint portrait photos. And, the single acrylic frames are pretty handy and lightweight so that nothing can stop you from carrying them to display your artwork in art galleries and local events in a subtle way.
And why limit yourself to print only your photos! You can even populate these custom clear frame acrylic with your pet's photo. Or print your weekly or trimester baby bump photos on a small, clear frame and gift the acrylic frames to the baby's grandparents.
Go with CanvasChamp's custom clear frame acrylic and give wings to your endless creative home decor, wall decor, office decor ideas. Or gift them to the one you respect, love, and care for on any special occasions like birthdays, anniversaries, weddings, and more!.