Give Custom Didactic Games as Gifts
Customised didactic games can be a unique gift for your loved ones.
FLAT 50% OFF Didactic Games | ALREADY DISCOUNTED!
TODAY'S SPECIAL: Get Extra 10% Off | USE CODE:

DIDACTICGAME10
Starts at
A$41.98
A$20.99
50% OFF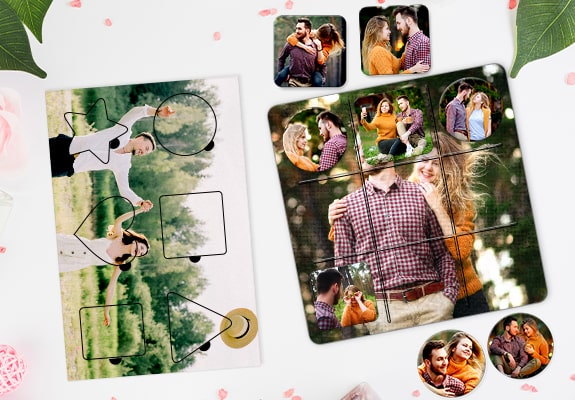 Specifications of Personalised Didactic Game
Fun and enjoyable personalised didactic memory games
Didactic Game Specifications
Size: 8" x 8"
Material: Hardboard
Thickness: 3 - 4mm
Didactic Geometric Memory Game Specifications
Size: 8" x 12" & 12" x 18"
Material: Hardboard
Thickness: 3 - 4mm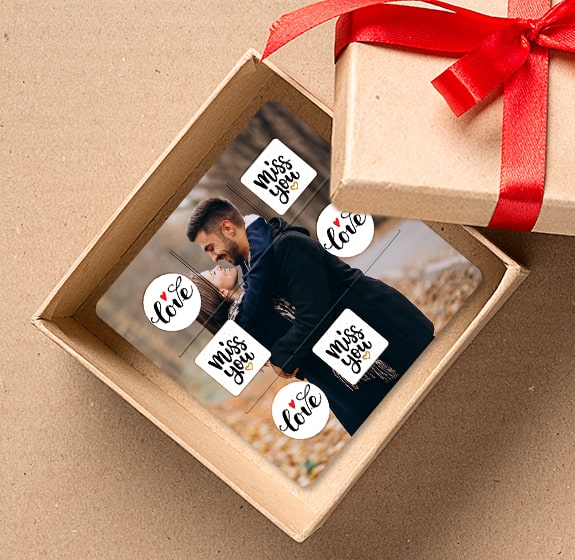 Personalised Didactic Game with Twists
Classic didactic games for all ages with personalised twists
Custom photo didactic games are not only a great game to play with your family but also a great gifting idea. Didactic games can be used for gifting to your corporate employees. You can choose the best picture with your employees or colleagues and get it printed as the background for your tic-tac-toe.
You can give this as festival gifts to your employees and get the company's logo printed on it. You can also use these at your company trade shows for advertising.
Apart from playing games and using them for office purposes, didactic games are ideal for homeschooling. It is easy to assemble, and carry thus making it portable. You can pop it into your bag and take it anywhere you want. It helps children in enhancing their visual skills and improving their memory.
The didactic geometric memory game is ideal for homeschooling very young children. The game is portable as well, so you can pop them into a bag and take them with you so your kids can play with them anywhere. Personalised didactic game is perfect and unique gift ideas for:
Advertising giveaways
Fundraisers
Youth groups
Pre-K classes
Homeschooling
Holiday and party get-togethers
Birthday gifts
Didactic games are made of hardboard which makes them very durable. You can use it as many times as you want. You can easily order customised didactic games; you have just to select the size and image, preview it and finalise it. The product will be delivered to your doorstep.