Gallery Wrapped Canvas Info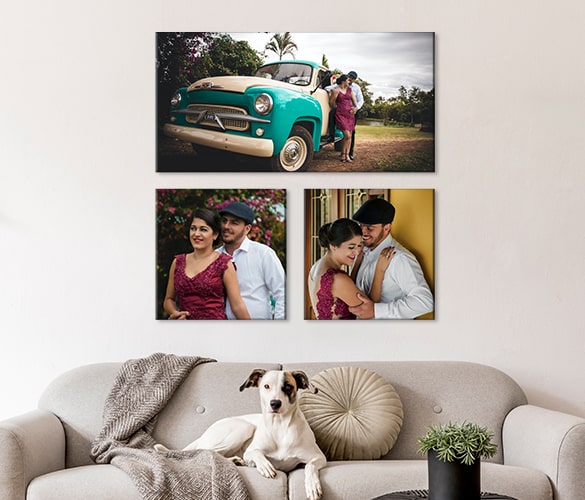 Gallery Wrapped Canvas Prints
Make your canvas prints look more professional and become the centre of attraction! Canvas prints can display your beliefs in the most appealing way to your audience. But you can make it as a touch of art by using a gallery wrapped canvas print. Such prints are made by stretching your canvas across a wood frame to make it a ready-to-hang right away!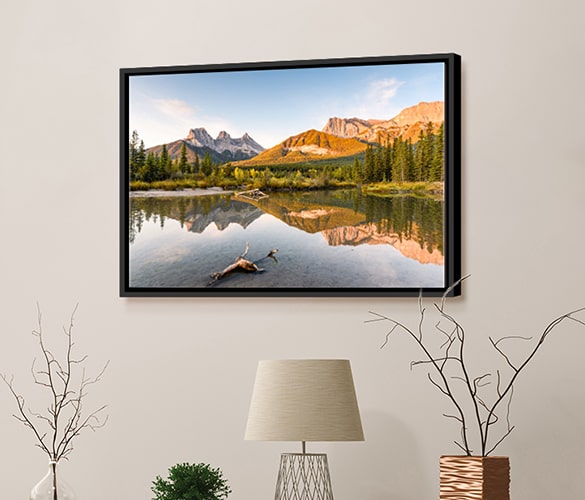 Canvas Gallery Wraps
So you must be thinking as to why choose canvas gallery wrapped prints? Well, let us assure you that you can be sure from these prints that they will always be the centre of attention. You can create custom gallery canvas prints to be sure they come out as exactly as you want them. The ready-to-mount feature allows you to hang the canvas wherever and whenever you want hassle-free.
A gallery-wrapped canvas print can become an ideal match for your most favourite photos and stunning addition to your walls. We print the gallery wraps on a certified and high-quality canvas that is hand-stretched once your photo is printed on the canvas over a wooden frame. You simply have to order and pay for it to receive a ready-to-hang version of your best memories!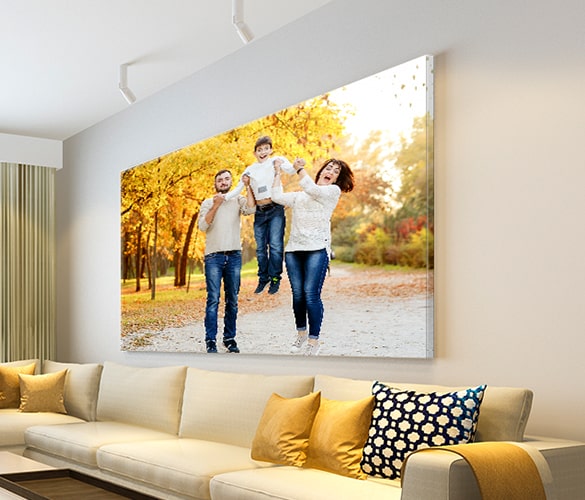 Best Prices and High-Quality Gallery Wrapped Canvas
Mostly aiming artists and corporate events, we produce the best quality gallery wrapped canvases that have durability and vibrancy in colours for decades to come! All our customers can get. custom wrapped canvas prints at cheap and competitive prices.
We always believe in providing the best quality canvas prints to our clients. Get your free quote today by contacting us!
Square

20 x 20 CM
8"x8"

A$79.71

A$11.96

30 x 30 CM
12"x12"

A$129.73

A$19.46

40 x 40 CM
16"x16"

A$196.43

A$29.46

50 x 50 CM
20"x20"

A$280.07

A$42.01

Rectangle

20 x 30 CM
8"x12"

A$140.00

A$21.00

30 x 45 CM
12"x18"

A$163.08

A$24.46

40 x 50 CM
16"x20"

A$229.78

A$34.47

50 x 60 CM
16"x24"

A$263.13

A$39.47

Panoramic

20 x 60 CM
8"x24"

A$189.75

A$28.46

25 x 100 CM
10"x40"

A$478.86

A$71.83

37 x 112 CM
15"x45"

A$868.16

A$130.22

45 x 135 CM
18"x54"

A$1022.18

A$153.33
frequently asked questions
Ask about Gallery Wrapped Canvas and get answer in email.
Make your photos more personal
Below are some other products of ours