Uncompromised printing quality

Prompt shipping

Over one million prints crafted

You get the lowest price
Design your own photo book australia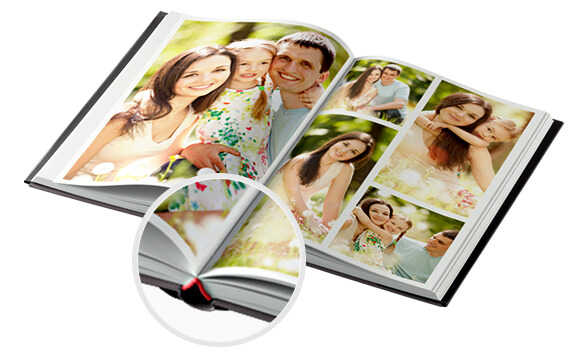 Hardcover
While photo book printing is an art which requires immense expertise, we ensure that your delicate moments remain secured for years ahead. While the innovative printing technology, quality ink, and papers help us attain the benchmark, the hardcover further ensures protecting your personalised photo books. The cover is crafted to add beauty to your custom photo books without maligning its durability.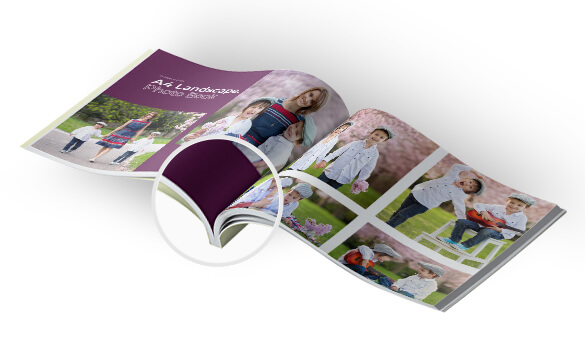 Softcover
If you like to keep things same inside and out, our soft covers can be perfect for your custom photo books. The touch and feel of the Australia photobook soft covers might disguise you to believe they are delicate, however, they are well-coated to prevent the inner photographs from alien particles. Having said these, even if you choose the soft covers for the photo books, you can stay assured about the life of your personalised photo books in Australia.
Choose the paper type you want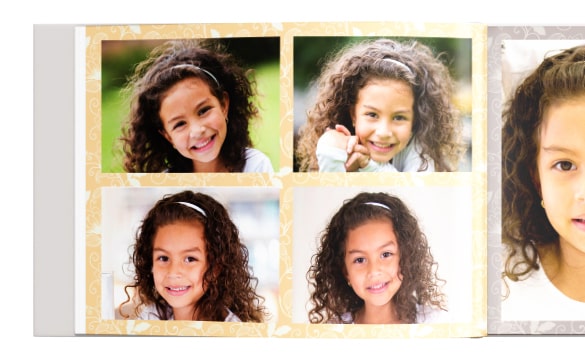 Premium papers
As the name suggests, a photo album or photo book comes with premium papers and some additional traits that make your photo book printing of world-class standards. By choosing premium paper for your photo book printing, you can relish the unbiased essence of rich looks and long life of your photo books. Premium papers can be a perfect choice for your family photo book, small photo books, large photo books, travel photo books etc.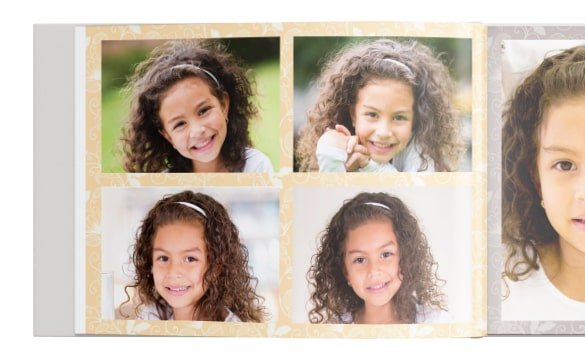 Standard Papers
Though the quality of the standard papers can be called a bit lower to our premium papers, besides the glossiness, everything else remains uncompromised. Our custom photo books made using standard papers have proved their excellence in delivering our customers some of the best newborn baby photo book travel photo book, family photo book, wedding photo book, and many others.
Custom photo books for every occasion
Surf through a range of customization options and order your photo book online
Weddings
Baby Books
Vacations
Family Records
Historical Photos
Birthdays
Anniversaries
Couple
Graduations
Year in Review
If you can imagine it, we have a custom photo book for you!
Crafted with love and passion
With every photo book you order, we deliver 100% satisfaction to your doorstep. Our experts are passionate about what they do.
Q:

What is the maximum number of pages that I can have in a photo book?

A:

25 leaves + front and rear cover. To be noted that the inner section of the front and rear pages cannot be customized.

Q:

Can I customize the covers of my photo book?

A:

Yes!! The front and rear section can be customized from the outer side.

Q:

How many photos can I put in a Photobook?

A:

You can have maximum 216 pictures and minimum 20-22 photographs. While the former counts four photographs on every page, the latter includes one for each page.

Q:

What if I'm not happy with my photo book?

A:

We try that the scenario never occurs, and this is why our products come with 100% satisfaction guarantee. However, if there's something that makes you take this decision please let us know. Our team will serve you with the best results.

Q:

How do I contact customer support?

A:

You can call our customer support team on +61-1800-845187, use our contact form on the website, or drop us a mail on cs@canvaschamp.com.au

Q:

Do you gift wrap photo books?

A:

Well, we don't just gift wrap it, we also send a gift card if you ask us to.

Q:

Can I ship a photo book directly to a friend, family OR Loved Ones?

A:

A big yes!!! We would love to help you with that. Just share the address and name of the person who'll be receiving it.

Q:

What is the difference between a regular photo print and a photo book?

A:

A photo print is an individual print with more chances of getting damaged or lost, while a photo book can help you narrate a story and share all the pictures related to any event or duration/period without any fear getting damaged. Thanks to the well-crafted covers.

Q:

What is the paper quality used?

A:

There are two quality of papers, precisely, premium and standard. You get the options to choose while customizing your photo book. Wherein you can choose the kind of paper you want for your photo book.
Ask about Photo Book and get answer in email.