Create your personalised photo books
We do try to digitally frame every moment we spend with our loved ones, our accomplishments, or the random moments that become special with the innocence and blend of affection. Don't restrain them to digital format. Instead, design your own photo book to keep them preserved for years.
At CanvasChamp, we are dedicated to serving you with best quality custom photo books in Australia at some irresistible photo Book offers and deals. Also, with us, you get a dedicated design tool for your photo book printing, which lets you customise easily and make your own photo book without any hustle.
Design your own photo book
While photo book printing is an art which requires immense expertise, we ensure that your delicate moments remain secured for years ahead. While the innovative printing technology, quality ink, and papers help us attain the benchmark, the hardcover further ensures protecting your personalised photo books. The cover is crafted to add beauty to your custom photo books without maligning its durability.
If you like to keep things same inside and out, our soft covers can be perfect for your custom photo books. The touch and feel of the soft covers might disguise you to believe they are delicate, however, they are well-coated to prevent the inner photographs from alien particles. Having said these, even if you choose the soft covers, you can stay assured about the life of your personalised photo books.
Create Your Book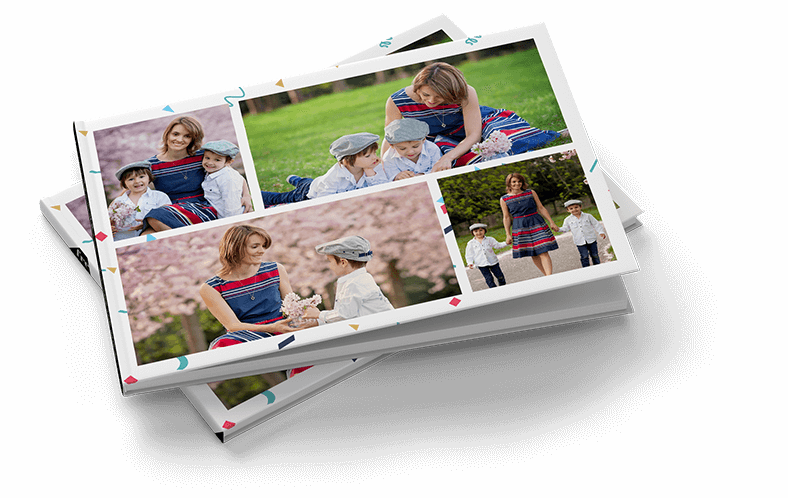 Choose the paper type you want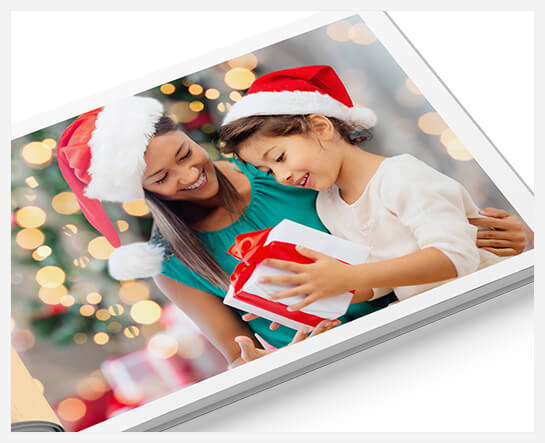 Premium papers
As the name suggests the premium papers come with some additional traits that make your photo book printing of world-class standards. By choosing premium paper for your photo book printing, you can relish the unbiased essence of rich looks and long life of your photo books. Premium papers can be a perfect choice for your family photo book, small photo books, large photo books, travel photo books etc.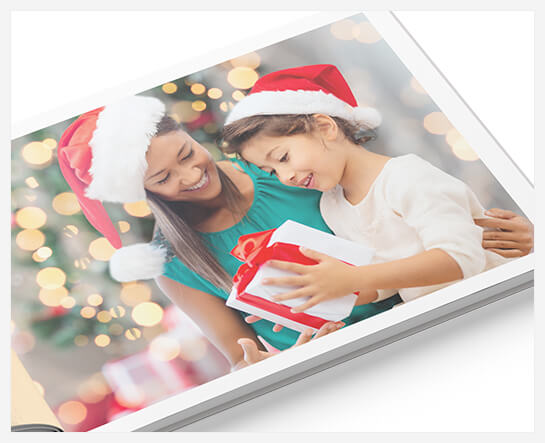 Standard Papers
Though the quality of the standard papers can be called a bit lower to our premium papers, besides the glossiness, everything else remains uncompromised. Our custom photo books made using standard papers have proved their excellence in delivering our customers some of the best newborn baby photo book travel photo book, family photo book, wedding photo book, and many others.
Your custom photo books for every occasion
Surf through a range of customization options and order your photo book online
Wedding Photo Book
Wedding is one of the most special events in an individual's life. Preserve the moments with our custom wedding photo books in Australia.
Travel Photo Book
We respect your love for travel and want to assist you in treasuring your golden moments spent while traveling with our personalised travel photo books.
Family Photo Book
Moments spent with loved ones can never be replaced by anything in this world. Ensure they remain with you forever with our family photo books in Australia.
New Born Baby Photo Book
What could make you happier than a new member in the family? Cherish the baby's every moment with these custom photo books.
Design Your Own Book
Crafted with
love and passion
With every photo book you order, we deliver 100% satisfaction to your doorstep. Our experts are passionate about what they do.
Uncompromised
printing quality

Prompt
shipping

Over one million
prints crafted

You get the
lowest price