Customise Your Gift Certificate
Gift certificates are your best bet to make your loved ones feel special on their memorable occasion. Send your loved ones a perfect gift, and you are sorted.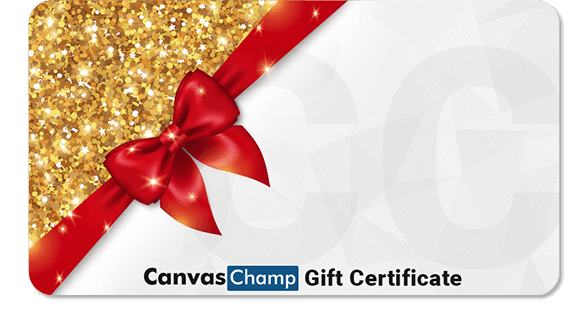 You can choose the gift certificates for any amount starting from A$15 - A$99999.
The gift certificates do not expire, so the recipients can shop whenever they like.
The best of all is that you don't need to shell out any activation or purchase fees.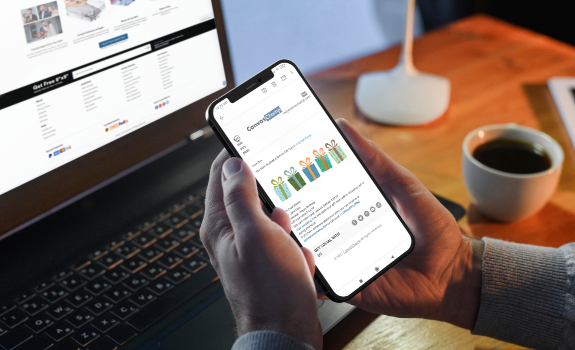 Why Get Canvaschamp's Gift Certificates?
You can customise any amount you want, and the gifting process becomes pretty simple.
Gifting certificates are seamless and make gifting easy for your loved ones.
Once you give the certificate, people can choose any customised gift from CanvasChamp.
Frequently Asked Questions
Q: How does the gift certificate work?
A: A gift certificate is the best bet for those who find it challenging to buy gifts for their loved ones and friends. Gift certificates can be used to purchase anything from tailor-made photo prints, acrylic prints, or any other item from CanvasChamp's expansive collection.
Q: What can the end-user expect from the gift certificate?
A: Once you buy a gift certificate from CanvasChamp's site, you can get a confirmation email informing you that your gift certificate has been sent to the recipient as per the information in the gift certificate form. Lastly, the recipient must redeem the certificate and include a verification code at checkout.
Q: How to buy, send or redeem your gift certificate?
A: CanvasChamp's website makes it easy to purchase gift certificates. The gift certificates are there for you from birthdays to bridal showers, graduations, to anniversaries. Once you buy the gift certificate, we will email the gift certificate code to the recipient. Your gift recipient can then add the customised items to their cart. When prompted for payment, they need to enter the gift code to redeem the gift certificate.
Q: How can you keep track of the gift certificate's balance?
A: After you buy the gift certificate, you will get an email showing the gift certificate's balance. You will get an email after every transaction.
Q: What are the benefits of buying a gift certificate?
A: You can let the recipient choose the perfect gift for themselves when it comes to last-minute gift ideas. Giving a gift certificate means no more "not quite right" presents. If you need a gift certificate for someone hard to buy or in a hurry, they are the ideal solution.
Q: Is there any amount limit on the CanvasChamp certificate?
A: You can choose any amount you want from A$15, and there is no maximum amount limit. You need to fill in the desired amount on the form and add it to your cart.
Q: Do the CanvasChamp gift certificates feature an expiration date?
A: No. We do not charge service fees or expiration dates for CanvasChamp gift certificates. Therefore, you can redeem it at any time.
Gift certificates from CanvasChamp save you from the guesswork of gift-giving. Thanks to our fantastic collection, it is pretty easy to buy anything you want. But it takes a toll to choose a gift for your friends or family members; purchase gift certificates here to your rescue. Irrespective of the dollar amount, the gift certificate is here to bring a wide smile to your special one's face.