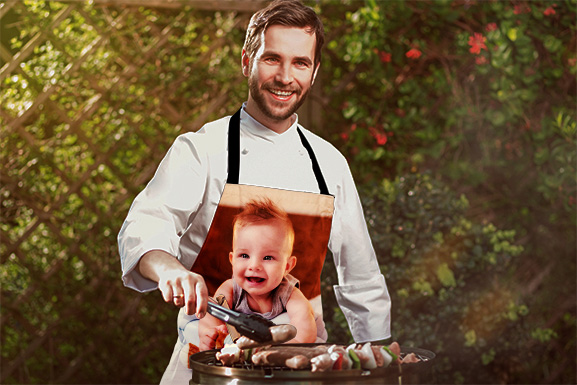 Present a Uniquely Personalised Apron for Your Top Chef
A personalised apron flashing your name or brand announces that you are the chef, cook or the grill master! In short, someone in charge! Perfect for any sort of cooking like baking, grilling, or even gardening; our personalised kitchen apron can be excellent Christmas gifts for the crafty members of the house! Complete with a pocket in the front and a drawstring to tie around the waist, our custom printed aprons can really hit the right spot in your relationship if given as a gift.
If you know someone who loves to cook and have their birthday coming to them, perhaps you might think of making an effort to go that extra mile? Give a personalised photo apron created online with us, and we will deliver at your or their doorstep as a gift!