Beer Mug Design Ideas to Gift
Mens Beer Mugs

Picture Collage Beer Mugs

Animated Beer Mug

Beer Mug Birthday

Beer Mug For Dad

Groomsmen Personalized Beer Mugs

Large Beer Mug

18th Birthday Beer Mug

21st Birthday Beer Mug

30th Birthday Beer Mug

Grandpa Beer Mug

40th Birthday Beer Mug

50th Birthday Beer Mug

Birthday Beer Mug

Cartoon Beer Mug

Dad Beer Mug

Fathers Day Beer Mugs

Funny Beer Mugs

Glass Beer Mugs With Handles

Harley Davidson Beer Mug

Harry Potter Beer Mug

Anime Beer Mug

Transparent Beer Mug

Printed Beer Mugs

Pint Beer Mug With Handle

Best Dad Beer Mug

Classic Beer Mug

Delft Heineken Beer Mug

Groomsmen Beer Mugs Australia

Groomsmen Gifts Beer Mugs

Wish You Were Beer Mug

60th Birthday Beer Mug

Best Dad Ever Beer Mug

Fantasy Beer Mug

Beer Mug Sayings For Dad

Best Man Beer Mug
Special Occasion Beer Mugs with Handle Ideas
Engagement Beer Mugs

Beer Mugs For Father'S Day

Wedding Beer Mugs

Happy Birthday Beer Mug

Happy Fathers Day Beer Mugs

Graduation Beer Mug

Groom Beer Mug

Groomsmen Beer Mug
Design Beer Mugs 11Oz in 5 Easy Steps
Size

Get a beer-drinking mug with 11oz (about 311.84 g) capacity. Customize it as per your preference. Unleash your creativity and convey your elegance.

Upload The Picture

Print whatever you want on your custom photo beer mug, upload it from your gallery or cloud in any image format, including JPG, PNG, etc.

Add Your Text

Surprise your loved one with a beautiful message which you can add and turn your beer mug into the best gift. Get your beer mugs for men now.

Design with Clip Art

Choose your preferred beer mug clip art and make beer glass handles and mugs more creative. Browse through the collection now.

Layout and other Add-ons

Select your picture layout and make the custom printed beer mugs more interesting. Get access to more beer mug printing options.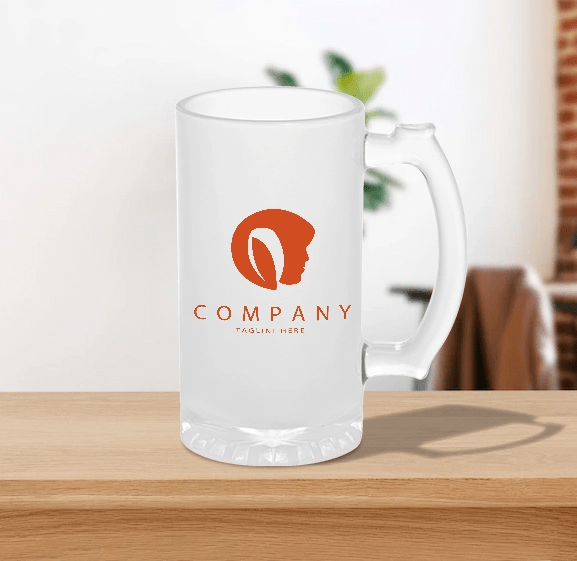 Let Promotional Beer Mugs Do the Magic for Your Business
Are you looking for unique giveaway gifts for your upcoming business event? Customize the beer mugs with your company name and logo and wait for the magic to begin! You can also customize beer mugs in bulk and distribute them as a gift to your employees. They will surely love these cute mugs! Design a fantastic array of beer glassware!
Make your cafe, restaurants, and bars stand out from your competitors by bringing a custom beer mug with a picture. These photo beer mugs will let your walk-ins enjoy their favorite suds.
FAQs on Beer Mugs
What are beer mugs called?
A beer mug is a wide cylindrical-shaped mug that has a handle on one side. It is made of thick glass material.
Where to buy beer mug 11Oz?
Buy beer mugs online from CanvasChamp. Personalize each beer mug to your heart's wishes.
Do CanvasChamp have glass beer mugs with handle for sale?
Yes! CanvasChamp offers a wide range of glass beer mugs for sale and allows you to personalize your beer mugs at affordable prices.
What is the difference between a beer mug and a beer stein?
A large glass beer mug with a handle is known as a beer mug. Whereas a mug that comes with the lid is known as a stein.