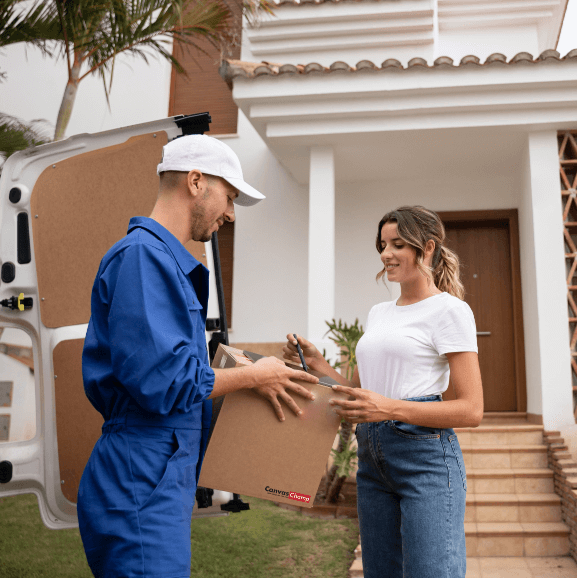 Shipping & Returns
To deliver your orders safely and swiftly, we have partnered with DHL, UPS, and FedEx. We provide Standard (8-10 business days), Express (5-8 business days), or Priority (3-5 business days) shipping options to choose from. All orders above A$99.00 are offered free standard delivery. Visit our Shipping & Returns page for more information.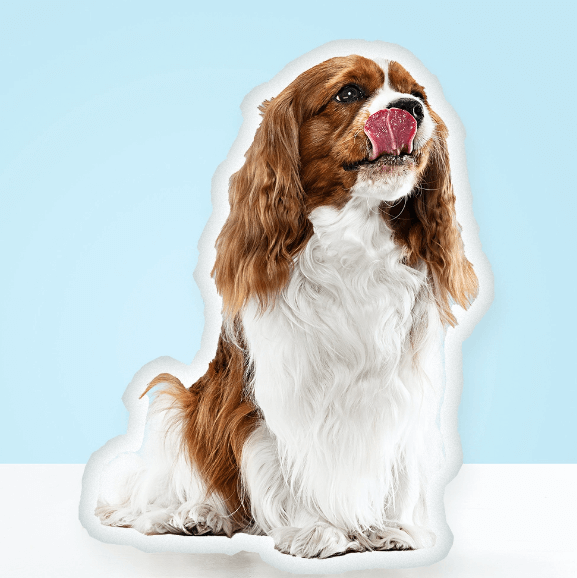 Why Order from CanvasChamp?
Pets are always there for you when you need them, and we have an excellent way for you to keep them near you. With CanvasChamp's pet shaped pillow, you will never have to leave your pets behind. Our custom pet photo pillows are affordable, cute, and the best gift for your furry best friend.
The products we use to make our personalised photo pillows Australia are of the highest quality. The whole process of creating personalised pet shaped pillows is straightforward with our completely automatic custom print designing tool. Your item will be delivered right to your doorstep in just a few clicks.
To make your experience completely hassle-free, we have partnered with premium shipping companies that ship your orders quickly and are entirely trustworthy. In addition, you can fully track your orders that come securely packed to ensure your items reach you in the best condition.
With our exceptional craftsmanship, all orders are made faultlessly. So our pet shaped pillow makes the best gifts for any pet-owners you know. You can even try inviting your pet-loving friends to make their own personalised pet photo pillows at CanvasChamp AU. We guarantee that you will love your pet photo pillow. You can also check our reviews shared by customers on social media!
Create Your Custom Pet Shaped Pillows in 3 Easy Steps
Choose Sides to Print

Customize to Your Needs

Confirm and Get Delivered at Your Doorstep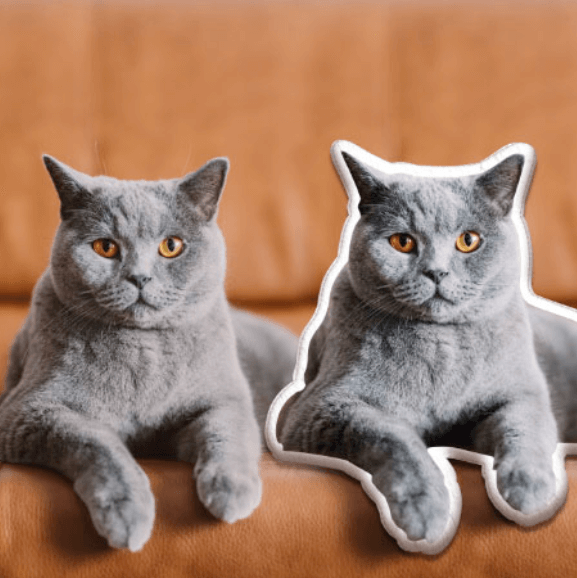 Soft and Plushy: Pet Shaped Pillows for Your Home
Just like your lovely pets, our personalised photo pillows need to be cleaned and cared for.
You can print the picture of your pet on both sides with a double-sided print option. Our pillows are made with long-lasting and comfortable material to ensure durability and are extremely easy to clean. They are made up of 100% Polyester and have a removable cover with their throw pillow. You can easily clean your pillows by just washing the cover with the rest of your laundry without worrying about the image fading away.
We want our pillows to be present in your pet's growth, so we have made sure to make our pillows easy to maintain and highly durable. The pillows also come with zipped covers, which will make your pet shaped pillows endure a long life with you and your pet.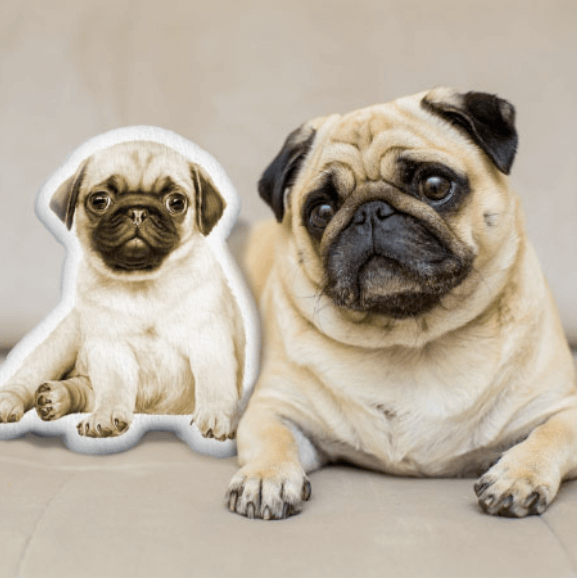 Fall in Love with Custom Pet Shaped Pillow
You and your pet's happiness is CanvasChamp's top priority. We want to give you the best services and are constantly looking to improve even more! Love your pets through these custom pet shaped pillows even more. You will adore these pet pillows as much as your pet!