Why Buy Custom Canvas Prints from CanvasChamp
It's because we believe in guaranteed satisfaction!
Quality Control

Hand-crafted from the best woodworkers to print your photos with the latest printers

Lowest Price

Find the best competitive and lowest prices for printing your photos on canvas

100% Love-it Guarantee

Fall in love with your memories all over again because of our quality guarantee

Customisation

Find all types of customising options on our design tool or request changes directly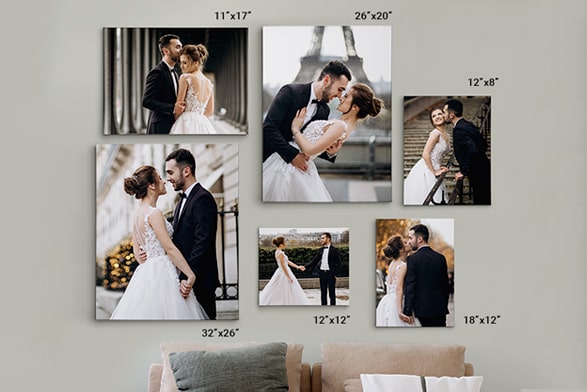 CANVAS PHOTO PRINTS IN AUSTRALIA
You now can print the best of your memories with us!
Capture the special moments with your loved ones in a unique way with custom canvas prints. Our expert woodworkers at CanvasChamp believe that every memory on a picture should be adorned in the best way to enjoy them in our home or office space. To ensure that your favourite moments remain cherished forever, we bring you photos on canvas in Australia
Custom Size Photo Canvas Prints
Create your own custom canvas prints Australia in whichever size that seems fit for your living space! Use our custom size selector to check our different shapes and sizes. Choose the best framing size to make your photos turn into masterpieces and design the best quality canvas prints in Australia.
Frame Your Favourite Moments on Canvas Prints
Because every experience is special in life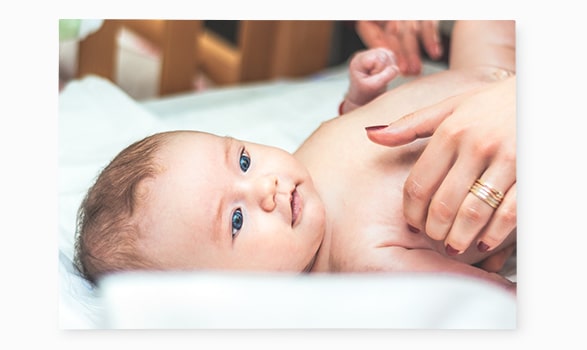 A New Member in the Family?
Welcoming new bundles of joy into the family is always exciting. Showcase these precious moments with customized canvas prints to place around your home. Display photos of the newborn baby, moments in the nursery, and pictures with the new parents and baby as decor on every unique canvas print Australia delivered.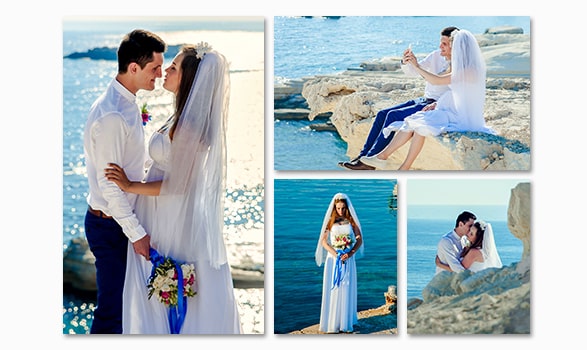 Print Wedding Memories on Canvas Prints
Tying the knot is a special occasion in one's life. Commemorate your wedding day with a custom canvas print for your home decor to always be reminded of your love and special day. You can even place your wedding vows or wedding song and get delivered the best canvas prints in Australia to remember the big day.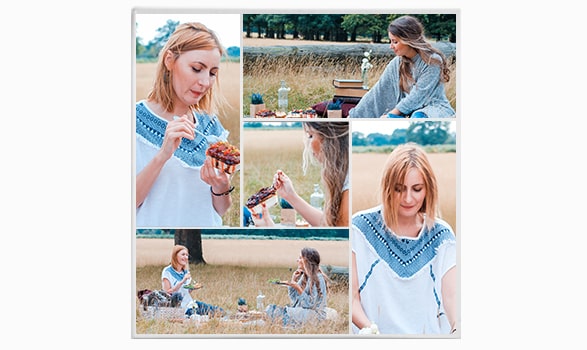 Random Clicks on Custom Canvas Prints
Create beautiful pieces of artwork from random moments and get delivered your own unique print on canvas to Australia. Personalise your home, office, or commercial space with canvas photo prints to make outstanding art-pieces.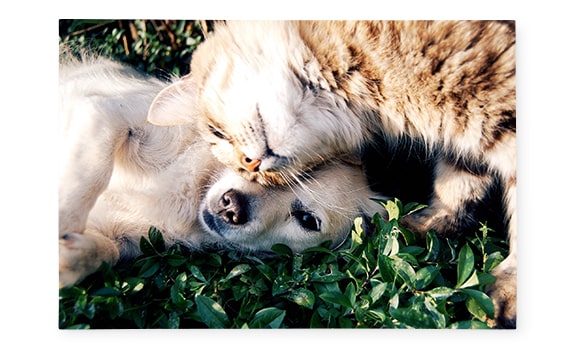 Portray Your Pet on Custom Canvas Prints
Select some of the best photos of your furry friend from your phone and print them as a canvas photo collage! Brighten up the space that your pet usually hangs out at and make that place even livelier with photo canvas prints of them!
Let Us Make Your Memories Artistic
Define your space artistically at the best price with the best quality
Get Creative With Your Photos

CanvasChamp brings you the best ways to print your favourite photos on different photo gifts to decorate your space with it.

Best Canvas Printing Service

We work with established state-of-the-art printers and the latest pieces of equipment to print your pictures on our photo gifts.

Premium Quality Canvas Prints

Find the best quality ever online with us to customise your photos artistically on canvas prints in just a few clicks.

What Else Other Than Canvas Prints

Many different canvas variants are available with us like wall display, canvas photo collage, pop art canvas and split photo canvas, just to name a few!
No-Risk. Lowest Prices Guaranteed!
FAQs about Canvas Prints
What is a canvas print?
Canvas prints from CanvasChamp are the perfect choice to show off your favorite photos with an eye-catching look. A canvas print is a simple, yet attractive image printed from a state-of-the-art printer onto canvas. All our canvas prints are made of a strong and durable fabric.
Do canvas prints fade?
Yes, a canvas print if exposed to direct sunlight can fade over time. But CanvasChamp uses latex inks and archival inks for canvas printing with UV protection. This avoids fading and hence canvas prints from CanvasChamp last for a long time. We also give an option for lamination, which is a protective layer, to keep your canvas safe for additional duration (up to 10 years).
How long do canvas prints last?
By ordering your canvas printing from a reputable company like CanvasChamp, it has more chances that the print that lasts up to 75+ years. You must take care of that printing by avoiding direct sunlight and UV light.
How to clean a canvas print?
Your canvas print needs routine soft cleaning as it is necessary to keep the quality you received. You can try a soft dry-cloth duster or squeezed clean damp cloth rub on print. Do not use rough cleaning products such as bleach or scrubs, as these can damage the canvas.
How to hang canvas prints on the wall?
We know a lot of buyers think about how to hang canvas prints on walls. Well, you can easily hang your canvas prints on the wall in the following ways:
Mark the position on walls.
Use one or two nails or hooks to mount the print on the wall.
Use saw tooth brackets for better support.
If the canvas is big in size, use two nails or try using two screws.
Ensure the nails are installed 40 mm lower than the position where you want to hang the canvas.
How to protect canvas prints?
You can protect and store Canvas prints by following the instructions below:
Avoid direct sunlight.
Place prints upright in the direction.
Keep prints in a cool and dry place.
Cover canvas prints with light cloths.
Encase it in a glass frame.
What printers can print on canvas?
At CanvasChamp, our state-of-the-art technology printers use latex inks with UV protection that do not fade, bleed, or degenerate into dull tones. Lastly, all our canvases have a solid backing to ensure they never sag and will last a lifetime.
Are canvas prints good quality?
Absolutely. Canvas has been used by artists for centuries. These canvas prints are made using the highest quality ink and finest materials. At CanvasChamp, you will only receive premium quality canvas prints. We promise! Go get them now.
Are canvas prints waterproof?
If you are thinking canvas prints are waterproof, the answer is no they are not completely waterproof. But we at CanvasChamp use latex ink to enrich the canvas' look and this protects canvas prints from a harsh environment. Our inks also provide UV protection to avoid fading, bleeding, or degeneration into dull tones.
Can canvas prints be hung in the bathroom?
Canvas prints are an eye-catching way to show off your favorite photos. This is considered an artistic way to update any bathroom. Canvas prints from CanvasChamp are best to give your any size wash area and washrooms an artistic feel. Decorate your walls, entryways, kitchen and so much more with canvas prints.
What goes on the sides of my canvas?
Canvases are three-dimensional as compared to normal pictures. So, we provide three different options. You can choose a solid color for canvas edges or extend the original pictures (image wrap). The third option is to have edges mirror the border. We recommend choosing the mirror finish if you have important things at the edges of your pictures. This way you will not lose any important parts.
Which areas of room canvas prints can be used?
While decorating the room, maintaining the balance between canvas and the empty walls is crucial. With the appropriate photographs and arrangements, a dead wall may become active in an interior decorator's view of a home. So, you can use them in washrooms, bathrooms, living rooms, office space, and many more places.