CANVAS BANNER
Get to showcase your promotions on a canvas banner!
Full Colour Custom Canvas Banners
Design your canvas banner the way you want with our exceptional editing tool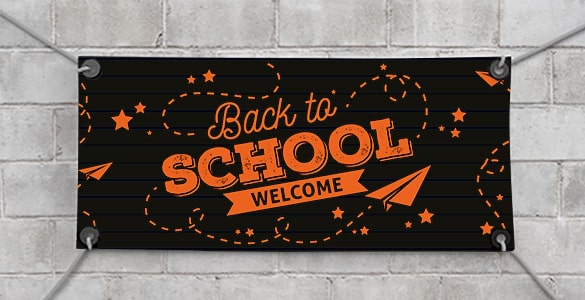 Find Many Benefits of a Canvas Banner
Make a bold professional appearance with a custom canvas banner showcasing your brand, promotions or even your company! Get to add life to your boring walls of the office or warehouse with a canvas banner now in Australia. Using it as a marketing tool can make your business look fantastic due to the image clarity. It can not only be used as a decorative purpose, but it can also attract excellent attention to whatever you want to display on it. Hence, it is brilliant for business and even personal use.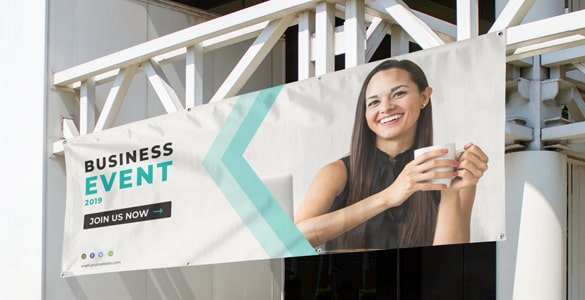 Ideal Solution For Indoor and Outdoor Display
The high-quality printing that we do for these canvas banners make it incredibly sturdy for indoor as well as outdoor use. Although most of the banners are typically used indoors as they can't withstand any outdoor elements, our custom canvas banners can withstand any weather, which makes it open to put it up anywhere for you. You can display them at events, trade fairs, theatrical productions or even open space like restaurants, bazaars, gardens, etc.
At CanvasChamp, we consider the fact that whatever fabric may be of the banner, it should serve the purpose of advertising with full clarity to promote any business or brand. Hence, we allow you to customise it the way you want on our design edit tool. You can upload your artwork image on the tool or get some inspiration from our online photo gallery to make some designs of your own. Get to reach to the right audience by adding custom text anywhere on the banner in any style, size or font colour. CanvasChamp team is here to assist you in every way possible during the designing process of a perfect canvas banner.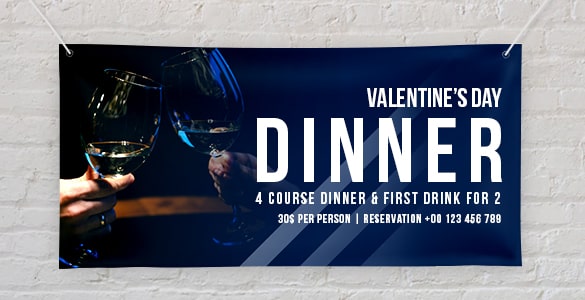 Check Out More About Our Canvas Banners
Go through our product specifications to know the exact details and making of the banners. You can also get in touch with our customer support team if you have any queries or concern about our canvas banner. Find the best possible solution on how to bring your banner concept into reality with us!
Product Specifications of Our Canvas Banner
The benefits you get with our banner for your business are not limited to just these:
 

Polycotton Blend

 

Weighs 360gms

 

UV Protected

 

Easy to Clean

 

Custom Sizes
Frequently Asked Questions
Q:

I am looking for pricing of a 2' X 8' banner. The artwork will include a 1' X 1' yellow and black square with large black type.

A:

Canvas banner with dimensions of 2' x 8' would be around $72. Also, the shipping charges will be applied based on the type of shipping that you would prefer for it. You can upload your image on this link: http://www.canvaschamp.com/canvas-banner. You can also send us your artwork through the mail on cs@canvaschamp.com, and we can work the details out.

Q:

Can I print a canvas banner in full-colour?

A:

Yes, CanvasChamp is capable of printing photo-ready full-colour banners in a high-resolution finish which is perfect for outdoors and indoors.

Q:

Can I upload my own logos and fonts while designing the banners?

A:

Yes, of course! Besides getting to access design elements from us, CanvasChamp allows you to upload your unique designs on the canvas banner too!

A:

At CanvasChamp, all the canvas banners come with an option in hardware equipment among which nickel grommets are one of them. They are punched on every corner as well as every 2-3 feet on top and the bottom for strength and durability.

Q:

How to clean my canvas banners?

A:

Canvas banners from CanvasChamp are easy to clean wherein you can wipe the photo-side with water or a mild detergent soaked soft cloth.

Q:

Can I upload a banner layout that I have already made with my graphics department?

A:

Yes! You simply need to upload your design on our editing tool as an image in any format of JPG, PNG or BMP to help you create the canvas banner of your pre-made design.

Q:

Does the canvas weight or its material vary from regular canvas items? What is the difference in canvas banners compared to your rolled canvas prints?

A:

Yes, the weight of the rolled canvas print will vary from canvas banners as a rolled canvas is mostly stretched canvas. It mostly depends upon the size of the canvas print you choose as well. Also, if using for a personal purpose like the home decoration, you can use rolled canvas as it is affordable with good quality, but for promotional use, canvas banners fit the purpose best.

Q:

Can you print 5' X 8' Banners?

A:

Yes, we are printing canvas banners of any sizes up to 360 inches by 1200 inches. For further information regarding this, you can mail us at cs@canvaschamp.com or go over our banner design tool to customise your banner with your own preferred choices.

Q:

What is the gsm weight of the canvas?

A:

Hello there, Thanks for reaching out to us. The GSM weight of the canvas material we use is 360 gms. For further queries please email us at cs@canvaschamp.com
Ask about Canvas Banners and get answer in email.