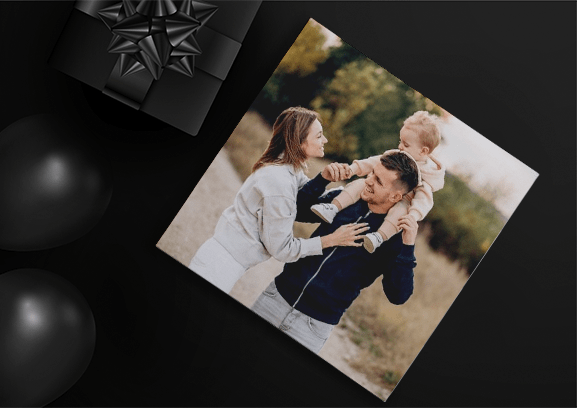 Black Friday Info
Looking for a gift to purchase this Black Friday season? With many of our top picks on sale for the next few days, Black Friday 2021 is a great time to stock up on gifts. No matter what your gift needs are, whether it's a surprise present for mom, a gift for your bestie, or a token of love for your grandmother, we have you covered with our exclusive Black Friday Sale.
FAQs - Black Friday Deals
What kind of products do you sell on Black Friday?
On the occasion of Black Friday Australia, you can order different unique custom products including a variety of canvas prints, photo mugs, mouse pads, and pendrives, etc.
Can I customize my Black Friday photo items?
Yes, you can customize your photo items as per wish with the help of the online tool.
How do I order Black Friday gifts online?
All you have to do is visit the website, select the right gift, customize it online, and place the order. We will deliver the gift in no time to your doorstep.
Do you have Black Friday Inspiration?
We have plenty of inspiration for Black Friday shopping from CanvasChamp. You can find ideas for your early Holiday shopping in Our idea gallery of customer-submitted photos, as well as in our blog. We're also offering a Black Friday sale!
How many photos can I use in a custom gift for Black Friday?
Depending on the gift you choose, the number of photos can range from 1 to 8, or even more for some custom products.
Can I make Black Friday photo gifts on my phone?
Yes, you can easily customize a Black Friday gift on your phone with the help of CanvasChamp's online design tool.
Can I edit the photos on my gift?
Yes, you can edit the photographs as per your wish and add your preferred photos along with text on custom gifts.
Which image file type should I upload?
PNG, JPG, BMP are the file formats that you can upload for your gifts.
General FAQs - Black Friday Products
How many days does it take to ship a product out?
We deliver your product in 5-10 business days.
Are there any additional promos or deals going on?
Yes, and to know more you can subscribe to our newsletter or find a coupon code on CanvasChamp Australia.
Will it be here by the holidays?
Yes, and also it takes 8-10 business days to deliver your custom gifts so order as soon as possible.
How can I find or track my purchase?
You can keep track of your order by just checking "my order" tab on the website.
Do you offer gift cards?
Yes, we offer custom gift cards and you can check them on our website.
What payment options are there?
We offer several payment methods like Paypal, VISA, and Mastercard.