Why Choose CanvasChamp
Quick Delivery Time

100% Love-it Guarantee

Made With Best Materials

Affordable Prices & Discounts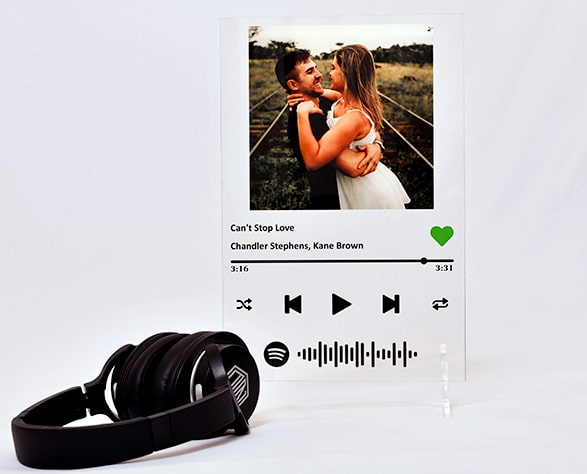 Personalised Love Plaques
Ever wanted to immortalise your song? Display it on our custom love plaques to make your favourite songs more special! Design your very own ultimate music cover made from acrylic plaque displaying a photo, title, artist name, and a Spotify URL of the song which will be just a scan away!
Gift a unique song plaque in Australia to your friends, family, colleagues or someone special on any occasion like birthdays, farewells, housewarming parties or even Valentine's Day!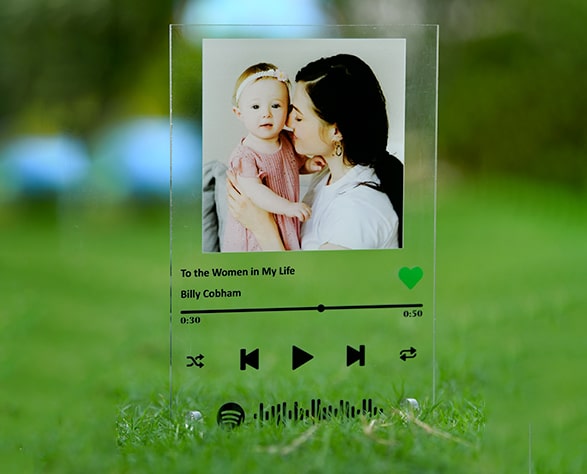 How to Play Your Track Displayed on Custom Love Plaques
CanvasChamp helps you design acrylic love plaques and deliver Spotify plaques in Australia that can display your one true song with a photo and artist name while dedicating it to someone special. All you need is a Spotify URL of your choice and insert it in our design tool while designing the plaque and you are done!
Plus it's as easy as asking Siri or Alexa to search you a song! With only three steps, you can play your music on any smartphone!
Step 1: Open Spotify and click on its Search tab
Step 2: Tap on the Camera icon displayed in the Search tab
Step 3: Scan the Spotify wave code from the custom plaque!