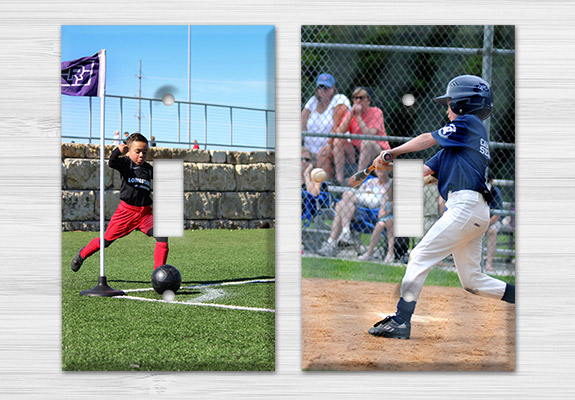 Personalised Light Switch Panel Specifications
Add an extra touch with custom photo light switch panels
Material: Acrylic
Thickness: 2MM
Size: 4.5"X2.75"
Hardware: 5mm set of screws (2 Pieces)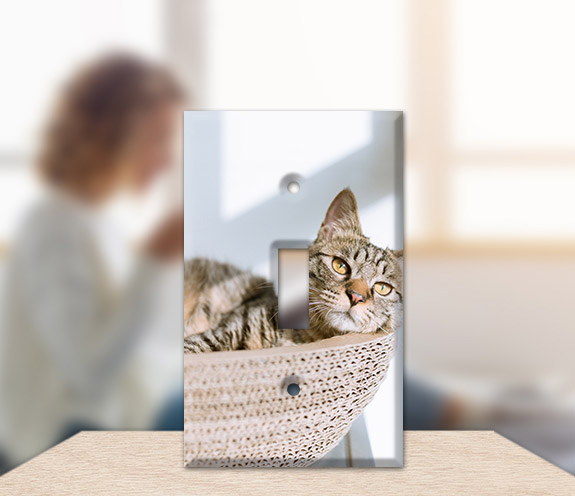 Personalised Light Switch Panel for Your House
Add beauty to your home with photos on the light switch panel
All of us have heard a lot of customisable gifts and presents. But have you heard of personalised switchboards? Yes, you read it right. You can now get your switch panels customised with various prints or photographs of your choice. It can be made in rounded corners, bevelled edges and a beautiful gloss finish. The screws needed are also included in the package delivered to you.
It is made sure that the panel fits over the toggle switch light. There are three main benefits of the custom photo light switch panels, which are as follows:
Convenient: All the wall imperfections will be covered as they can be customised in every size.
Durable: The switch panels are constructed of thermoplastic nylon, which is impact-resistant.
Easy: Since the screws are given with the product, installation becomes straightforward.
Use the sleek design of our personalised light switch panels for commercial and residential applications. They come in contemporary shades that will match the décor of your house. For hiding the irregularities, more oversized switch panels can be ordered.
You can create your masterpiece by selecting different designs. Various graphics and patterns can be used, and you don't need any expensive software for it. You can also upload cartoon prints, family photos, and even your own artwork.