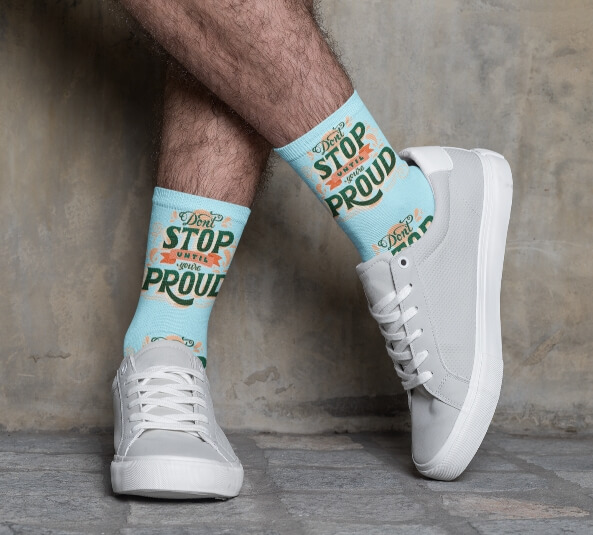 Custom Photo Socks in Australia
Socks these days not just protect your feet from cold but have become a style statement that compliments your overall appearance. Now, give your feet a stylish look with our customized socks.
Design your custom print socks with CanvasChamp. Our custom socks assure superior quality that aids in temperature regulation and moisture management. So, make your feet look lovely! Start customizing now!
Why Choose CanvasChamp to print socks?
Premium quality socks at nominal prices
Easy and fast delivery to your doorstep
Customizing done with love
Custom socks for every occasion
Adore your relationship by perfect gifting
Feel secure with our reliable payment method
STRENGTHEN YOUR RELATIONSHIPS WITH A PERFECT GIFT
For Father

For Brother

For Grandfather

For Husband

For Boyfriend

For Groomsmen

For Groom

For Couple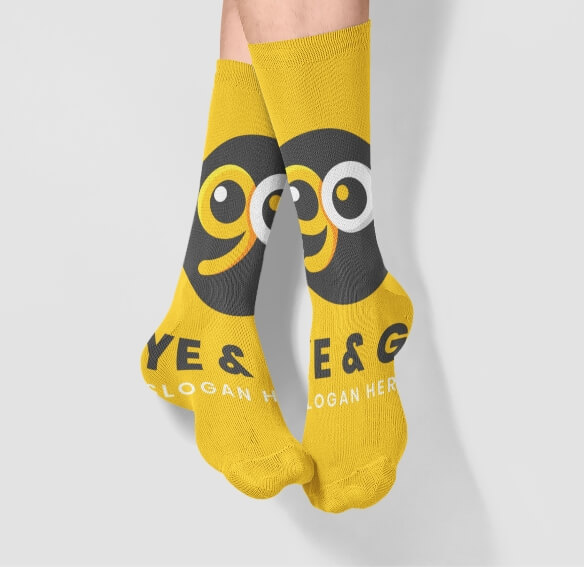 Custom Socks for Business
Promoting your business is a tricky task nowadays. You cannot afford to overlook an opportunity to promote your brand. Try out our custom socks from Australia and let your brand speak louder than your competitor.
Creating custom socks with a logo is easy for us. And distribute these custom corporate socks at your business event or business trip. You can also give these custom-made socks with logos to your employees as a reward for their handwork.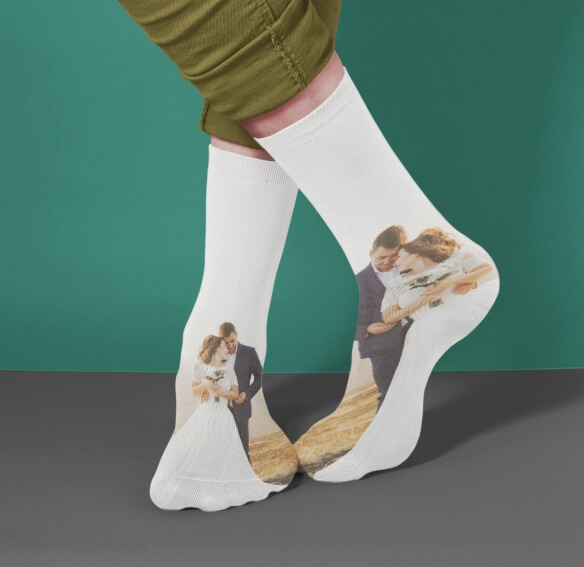 Custom Socks for Wedding
Traditional weddings are long gone! Today, people create hashtags and twins with the wedding couple. Groomsmen have their unity, and bridesmaids do not want to look traditional. So, they find a way to make the wedding unique.
If you are also looking for something unique for your friend's wedding? Buy custom socks and print your picture with the bride or engrave the hashtag. You can even get identical and cute printed socks that compliment your look.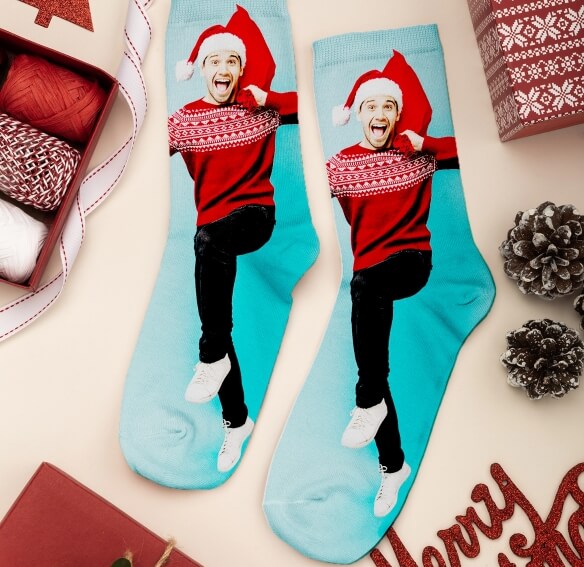 Custom Socks for Christmas
Christmas brings new enthusiasm to everyone's life. People love to make different food for their family and friends; they decorate their space and enjoy the eve. But sometimes you may forget one thing. Think what it is? A gift! Exchanging a gift on Christmas is the most traditional way to celebrate Christmas.
This year, try some exclusive custom design socks in Australia. Design these socks on your own with our exclusive onsite uploading feature. Print your pictures, or message on it and get it delivered before Christmas to your doorstep.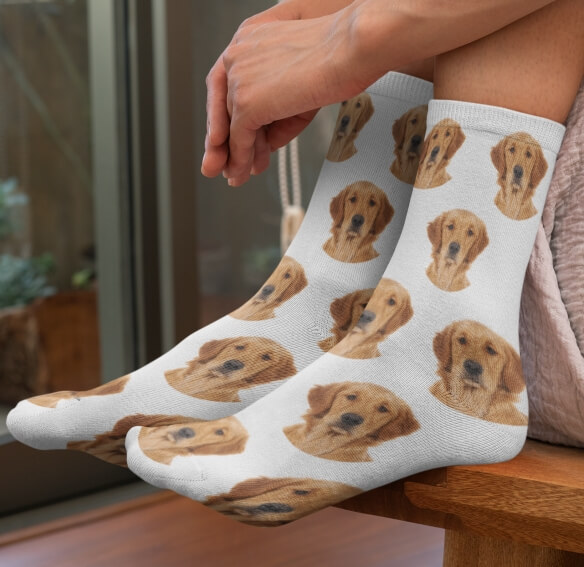 Custom Socks with Pet Face
Hello Pet Lover! We know you do not have enough options to display how much you love your pet! But CanvasChamp is always there to help you. We have a wide range of customized products engraved with your and your pet's picture together.
This time, we will bring you something unique! Any guesses?
It is a custom sock with dog faces. Design your own custom pet face socks online with us and show the world that you have the coolest pet, and you love them so much.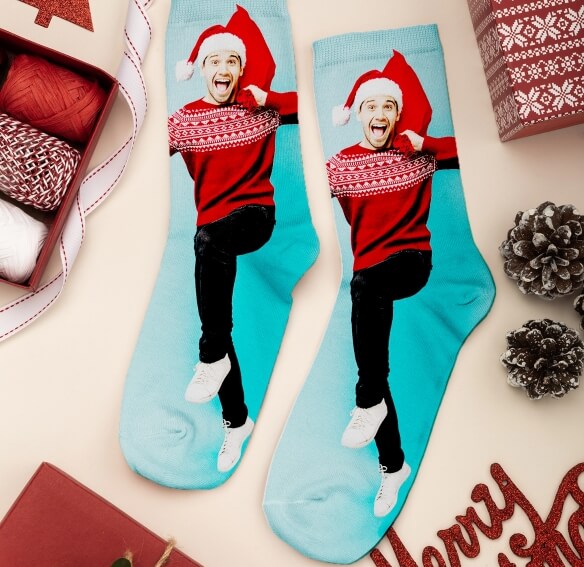 Custom Socks with Face
A face on your brand-new socks – yes that is the new trend!! Now you can engrave your smiling faces on the socks with CanvasChamp. And trust us guys, it looks fabulous in the final product.
Upload your face picture on our website and get your custom-made socks with faces in just a few basic steps. These customized face socks are perfect to use personally and a thoughtful gift for your loved one.
FAQS ON CUSTOM MADE SOCKS
Q: How to design custom socks?
A: It is a super easy task to design your own custom socks online with CanvasChamp. Follow a few steps and get your custom socks delivered to your doorstep.
Q: What is the fabric of custom socks?
A: You get two options to choose from athlete socks which are made up finest quality Polycotton and normal socks that have polyester and spandex.
Q: Where to get custom socks made?
A: Custom socks are trending items, so grab them now before it is too late. You will find superior quality at CanvasChamp and 100% customer satisfaction guaranteed.