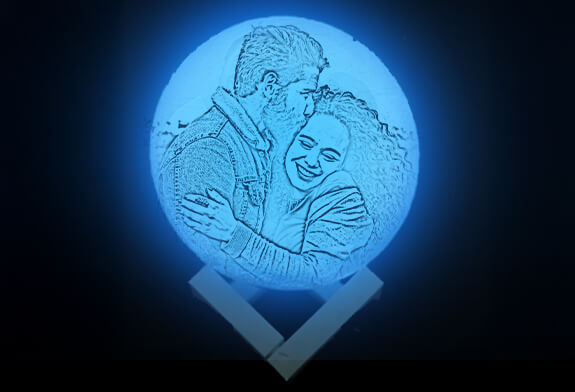 Make Dinner Dates & Special Nights More Unique
With just one chosen photo from your end, you can get the whole moon engraved as a photo lamp! Custom moon lamp Australia can be fantastic gifts for dinner dates, Valentine's Day, or even a birthday gift as it is romantic to have a moon right in your vicinity in the form of a lamp.
If someone has passed away, then to remember them you can carve their best portrait on a personalised moon lamp to make the memories with the person more treasurable.