METAL PANORAMIC PRINTS THAT UNLEASH YOUR INNER ARTIST
See How Your Panoramic Metal Prints Will Look!
Front View

Back View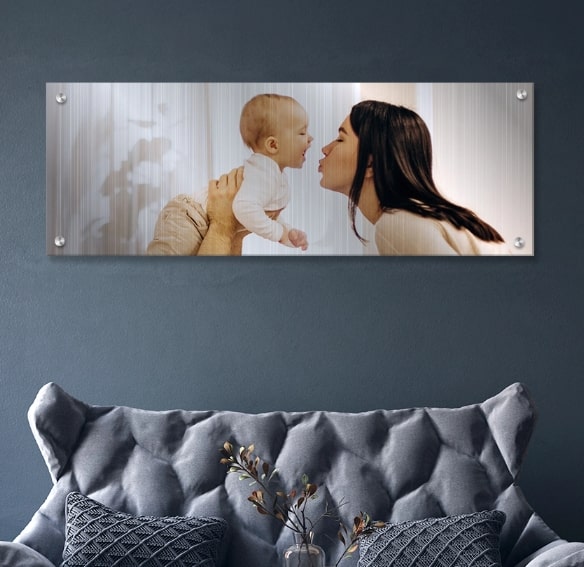 Panoramic Metal Prints for Home Decor
No one wants to stare at a blank wall, that's why wall art is such as crucial part of home decor. Be it a series of prints or cheeky historical pictures, metal prints can accentuate your walls perfectly.
Hang them on the wall, or use them to decorate your tables, our custom metal prints add a much-needed charm to the backdrop of your interior. Balanced contrast with a touch of playfulness is enough to uplift your mood every time your eyes catch these beautiful prints. Get custom prints in Australia now for yourself.
Single Print
Wall display
Digital printing
Home decor
Split metal
Panoramic Metal Prints for Office Decor
It is too easy to ditch any decor when it comes to the office. Many people think, "it is necessary to decorate your working space? Yes! It is necessary. Imagine working in a boring office with plain white walls. That is enough to make any sane person go insane. Plus, a boring office is not as inviting and can affect the overall mood.
That is where metal panoramic prints can add a much-needed twist to your office space. These metal prints with beautiful contrast can instantly add an ambiance to your boring office and uplift the mood.
HANG METAL PRINTS IN STYLE WITH HANGING TOOLS
Front Mount

Give your metal prints a touch of the modern era with four screws at the corner of the prints.

Back Mount

Don't you love those visible screws on your prints? Well, the back mount is here to give your metal prints a magical hanging in the air effect.

Easel Back

Give your prints a magical hovering effect with an easel back.

Easel Stand

Flaunt your metal prints in an artistic way with an easel stand. This option is flexible for any decor.
METAL PRINT DOES NOT NEED TO BE BORING. USE FILTERS TO ADD A TWIST
Sepia

Give your metal prints some regency vibes with a sepia filter.

Black and White

Add an "oh, so mysterious" touch to your metal panoramic prints with a B/W filter.
FAQ ON PANORAMIC METAL PRINTS
Q: Can I Hang My Metal Print Outdoor?
A: Yes! Why not? Our metal prints are suitable for both outdoor and indoor environments thanks to UV-resistant inks that do not let images fade when exposed to direct sunlight. Moreover, the metal prints are waterproof for extended longevity.
Q: I did not like my metal print. Can I return it?
A: At CanvasChamp, we do our finest to ensure that your prints are packaged carefully and arrive safely without any damage. So, we do not accept any returns. But in case you see damage on arrival, please contact us, and we will help you resolve it.
Q: How to Print Panoramic Photos on Metal?
A: Designing panoramic metal prints with photos online at CanvasChamp is easy and effortless. Just visit our design tool online and upload your pictures, add text, and choose clip-art. Place your order and we will ship your product to your doorstep.