Wall Murals for Home

Revamp your home decor and represent your style statement with our exclusive wall murals. We have a wide range of premium-quality family wall murals that adore your space. From spiritual to floral and any other customised print, CanvasChamp has everything you want in every piece of impressive and elegant wall murals.

Basement
Bathroom
Bedroom
Dining Room
Game Room
Garage
Hallway
Kid's Room
Kitchen
Living Room
Nursery Room
Girl's Bedroom
Home Office
Boy's Bedroom

Wall Murals for business

Enhance the appearance of your corporate and retail place with professional wall murals. Decorative wall murals with your company name, logo, and other text can help your walls convey your business purpose and grab your audience's attention. Elevate your business ambience with striking images engraved on our custom wall murals.

Bar
Hotels
Corporate Office
Salon
Hospital
Educational Institute
Gym
Restaurants
Retail Shops
School
Stadium
Dental
Coffee Shops
Science Lab
Events
Interior Designer
Custom Size wall murals
Small

Every tiny space requires a masterpiece to elevate the overall space. Don't ignore those places, customise a small wall mural with CanvasChamp online now. Let every corner compliments the entire area.

Large

You get bored with ordinary room settings, don't you? Add a stylish look to your space with our oversized wall murals and classically decorate your walls.

Square

Get wholesome experience of decorating your office or home space with CanvasChamp. Add a little flair to your designer cap with a beautiful square wall mural because every wall needs a masterpiece!

Panoramic

Add colours to your dull walls and get them delighted with our cheerful panoramic wall murals. The sharp details of our wall mural will mesmerize your visitors.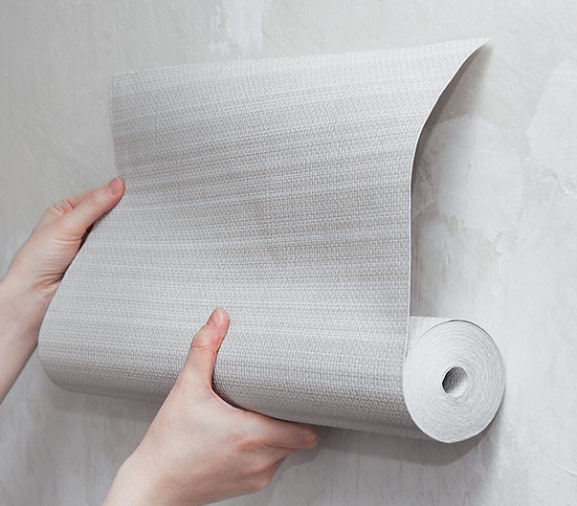 Wall Murals Printed Using Cutting-edge Printing Technology
Get premium quality custom made-to-measure designer wall murals only on CanvasChamp.
Poster Satin Paper
Wall Paste Type: Dry gum (water active)
Printing Technology: Latex print
Non-Woven Plain Wallpaper
Wall Paste Type: Self-adhesive
Printing Technology: Latex print
Texture Wallpaper
Wall Paste Type: Self-adhesive
Printing Technology: Latex print
Texture Wallpaper
Wall Paste Type: Non-adhesive
Printing Technology: Latex print
Get Your Wall Murals Straight to Your Door in Three Easy Steps.
Pick Your Design or Upload Your Picture

Get one beautiful design from our rebellious wall mural collection, and we are sure you will love them to the core. You can also upload your own design to give the final wall murals a perfect look.

Select Your Size

Pick one size from small, oversized, square, and panoramic, as per your space, and add a fresh look to your ambience. Also, add a custom dimension that perfectly complements your wall.

Add Effects and Checkout

Give uniqueness to your ordinary picture with many inbuilt effects of our designing tool. Also, retouch your picture as per your desire. Get a preview and proceed to checkout once you are satisfied.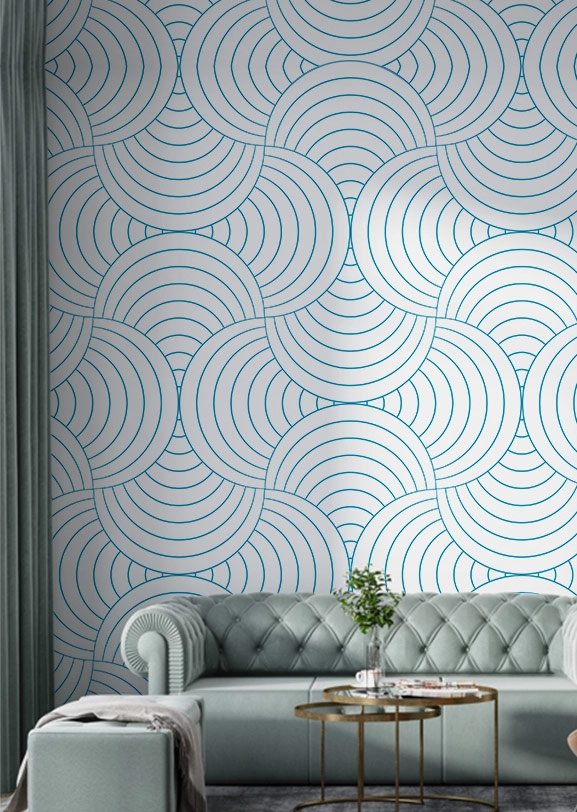 Unique Collection of Wall Murals For Every Mood
Look at your walls with a fresh look and start every day with enhanced positivity
Choosing a wall mural requires thinking and customisation depending on your walls, size you want, area you cover. Thus, finalising a wallpaper for walls is more complex than choosing a wall painting. And that's why we present you with four different mural materials which you can customise based on your specific needs.
Poster Satin Paper
A satin paper poster mural is multilayer-coated wallpaper that comes with water-activated paste backing making it sustainable for a more extended period. We take special care for printing and use Latex print to deliver custom photo wall murals.
You can use these poster satin paper wall murals for both indoor and outdoor posters walls. So if you want a new look for your garden area or have an open cafe to run, try your creativity on these wall murals as size is no bar.
Non-Woven Plain Wallpaper
Love the peek-a-boo print, fascinated with landscape view, or like to flaunt with pastel watercolour walls? Now, upload any idea you have in mind on CanvasChamp's design tool, and customise your non-woven plain wallpaper made up of using a blend of synthetic and natural fibres.
Texture Wallpaper - Self-Adhesive
Are you among those who like modern and elegant style for your home or office? Now upload your favourite texture colour image on CanvasChamp, and we will print and deliver customised texture wallpaper using the latest Latex Print technology. The best part is these texture wallpapers are self-adhesive, so you can easily remove and replace them when looking out for a change.
Texture Wallpaper - Non-Adhesive
Like having retro style homes? Now there is no need to spend tons of money to get your own custom texture wallpaper designs, which you can design online. These non-adhesive wallpapers are long-lasting, and the final product will be eye-catching; and when you will sit and watch having your last vacation photos on walls, the moment will be truly reflective.
FAQS - WALL MURAL
What Is A Wall Mural?
A piece of graphic artwork that directly sticks on the wall and enhances its looks is known as a wall mural.
How To Make A Wall Mural From a Picture?
Upload any picture on our easy to access designing tool and make a beautiful and elegant wall mural from any of your preferred designs or pictures available in any format.
How To Create a Mural Wall?
It requires just a few clicks to create a wall mural. Just hop on our design tool, upload your design, select your size and material and process to checkout.
How To Prep a Wall for A Mural?
Remove all your old covering from the wall, rinse it well with mild detergent and let the wall dry completely before sticking to any wall mural.
How To Remove Wall Murals?
Start from the top of the corner, blow warm air on the wall murals, and gently pull them out with your fingertips.