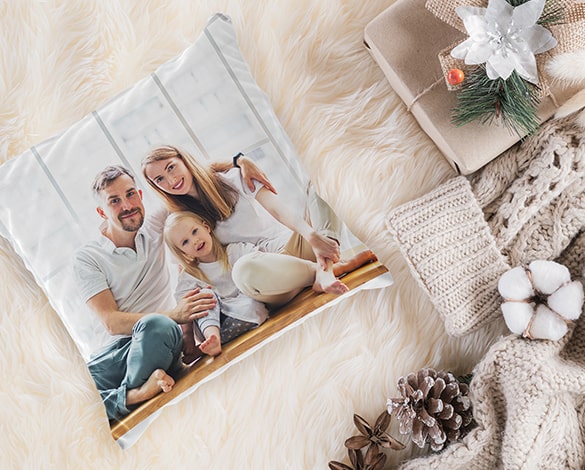 Personalized Pillowcases in Just a Few Mins!
Customised pillow covers are here to give a distinctive look to your room. Our wide personalising options for custom throw pillow covers don't only let you design it on your own but also the soft material will leave you in awe. Custom pillow cases in Australia are here to instantly brighten your space in just a few clicks.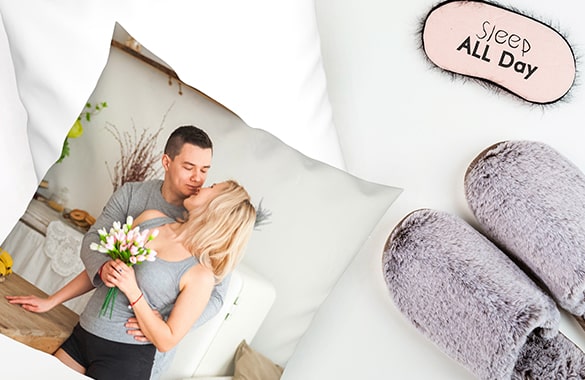 Personalised Photo Pillow Cases to Make Your Bed Look Prettier
Custom pillowcases will help you create the right blend with your room's furniture and overall colour tone. These personalised pillow cases in Australia even make marvellous gifts for friends and family away from their homes.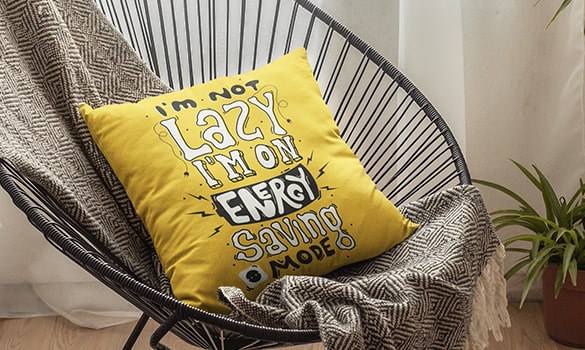 Print Your Own Custom Pillow Case
CanvasChamp brings you a subtle item for your room decor to make your leisure time cozier. Print out custom pillow covers showcasing those fun times from your romantic trip, a scenic sunset or a collage of your favourite people. Through our online editing tool, add captions to each photo to make it even more cherished.
Personalised pillow covers come in a standard size but with two shapes for you to choose your creativity for display. Get to print your favourite pictures on both sides of the photo pillow case in Australia to give you freedom of choice to showcase whatever you feel like in your various moods!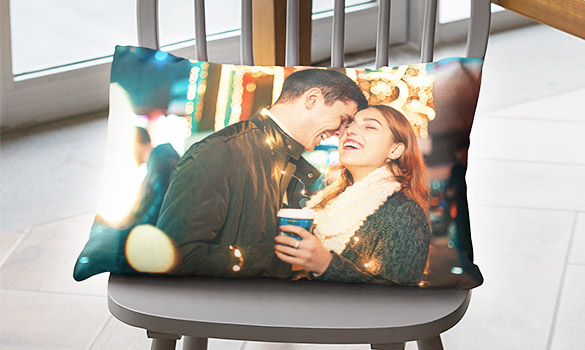 Gift Customized Pillow Covers on Any Occasion
Do you often get tired of thinking about what to gift your friends and family? Well, CanvasChamp can help you create something truly personal and intimate to strengthen your ties with your favourite people. Gift them personalised pillow covers! Print away photos of times spent together to display love and affection towards your siblings, friends, parents, and pretty much everyone.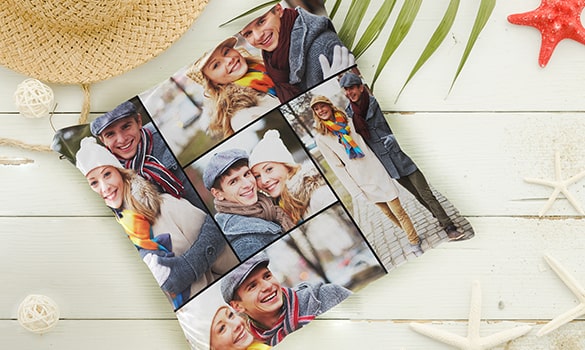 Collage on Pillow Case Covers
It might make you feel a bit overwhelmed if you'd only have to choose one photo to print from all the good times, right? Well, CanvasChamp lets you print up to four photos on the pillow covers and that too on both the sides!
frequently asked questions
Q:

Can I print on both sides of the customised pillowcases?

A:

Yes, you can. CanvasChamp has an option in the designing tool to help you customise both sides of the pillows where you can add up to four photos on each side.

Q:

What fabric is your pillowcase covers?

A:

We offer two options - pure polyester and polyester blend for the custom throw pillow covers. Polyester contains 100% polyester material and polyester blend has 20% cotton and 80% polyester.

Q:

If you already sell custom pillowcases then why are you selling photo pillows as well?

A:

Some people already have pillows at home and require just the outer case to which we provide the necessary customising tools to help them create personalised throw pillowcases. On the other hand, some people such as someone moving into a new house, or looking to buy new pillows opt for custom photo pillows directly to save time and money. So, basically it depends on people's preferences to want to buy what they need and we cater to both the needs.

Q:

Are the custom pillow covers machine washable?

A:

Yes, absolutely. Personalised pillow covers from CanvasChamp are machine washable and won't fade the photo on it even after repeated washes.
Ask about Photo Pillow Cases and get answer in email.
×
Once the product will be available, we will notify you via email.