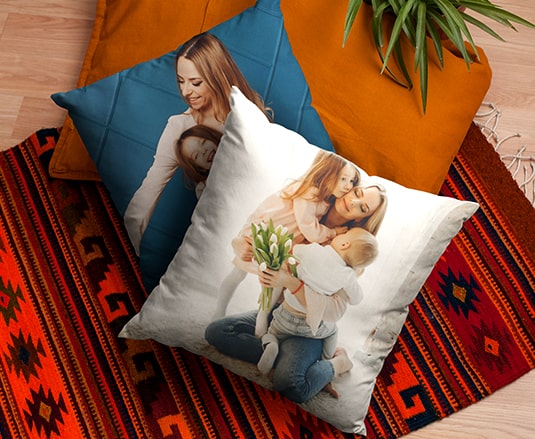 CanvasChamp to Print Custom Pillow Covers for you
Say bye-bye to pillow covers with boring designs and spending hours to find them in a home store. Get to design your photos and ideas on custom pillowcases in a square or rectangular shape. From 10 sizes available with us, you can create flair in your rooms with custom throw pillow covers.
frequently asked questions
Are the custom pillow covers machine washable?
Yes, absolutely. Personalised pillow covers from CanvasChamp are machine washable and won't fade the photo on it even after repeated washes.
If you already sell custom pillowcases then why are you selling photo pillows as well?
Some people already have pillows at home and require just the outer case to which we provide the necessary customising tools to help them create personalised throw pillowcases. On the other hand, some people such as someone moving into a new house, or looking to buy new pillows opt for custom photo pillows directly to save time and money. So, basically it depends on people's preferences to want to buy what they need and we cater to both the needs.
What fabric is your pillowcase covers?
We offer two options - pure polyester and polyester blend for the custom throw pillow covers. Polyester contains 100% polyester material and polyester blend has 20% cotton and 80% polyester.
Can I print on both sides of the customised pillowcases?
Yes, you can. CanvasChamp has an option in the designing tool to help you customise both sides of the pillows where you can add up to four photos on each side.