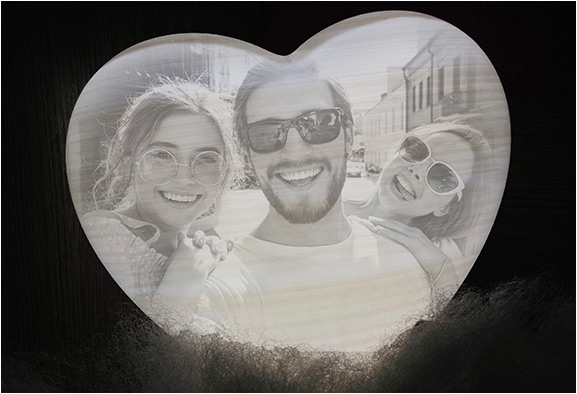 Customized Heart-Shaped Moon Lamp for a Unique Decor
Choose a home decor gift like the custom heart-shape moon lamp to give and see how your friends and family never get tired looking at it! These heart-shaped lamps can bring instant awe-moment if you recreate one of the best shots to make it memorable.
Whether you choose the occasion of Thanksgiving or a Valentine's Day getting your favourite memory printed on a heart-shaped moon lamp could turn out to be a significant event that will be cherished for years to come.
Our custom heart moon lamp is rechargeable and comes with its own USB cable. The lamp can stay lit for over 12 hours, allowing you to the colourful lights throughout the night.