60% OFF ON METAL PHOTO PRINTS | PROMO APPLIED!
Today's special:

Buy 2, Get 1 FREE |

Use code:

B2G1METAL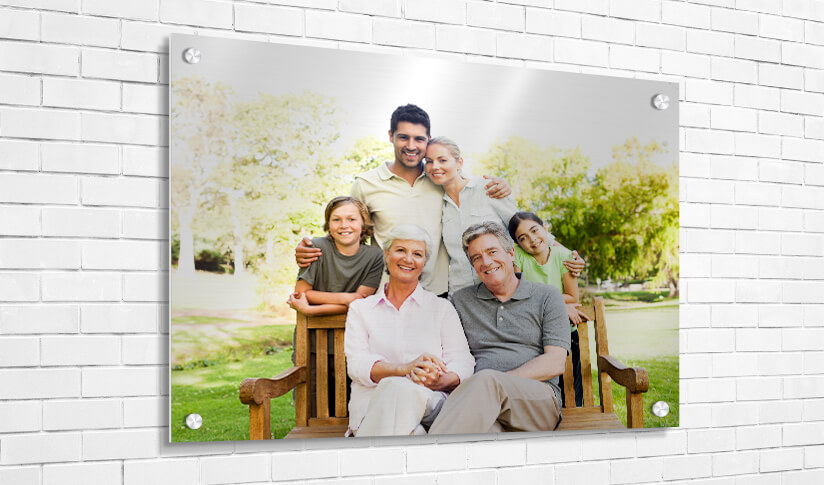 START YOUR ORDER
No Risk, Lowest Prices Guaranteed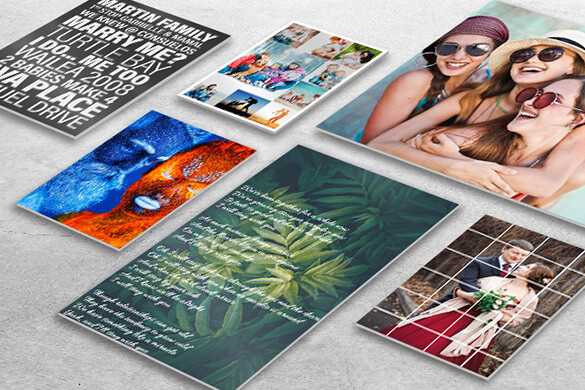 Custom Metal Prints
Convert your favourite photos into art that lasts
Get a chance to print your favourite photos as sharp and crisp images on metal prints to display in your home decor. Preserves memories on a medium that lasts long.
Metal prints Australia delivered are basically photos printed on aluminum sheet wherein your photos are infused on the metal by converting it into gases state giving luminosity to your photos.
To complement this method of printing, we provide you to display your favourite photos on metal in the most creative way possible by allowing you to customise your photos personally for HD metal prints Australia.
Metal Prints With Hanging Tools
Five options for your metal prints to hang them in your decor
No Hanging Kit

Front Mount

Back Mount

Easel Back

Easel Stand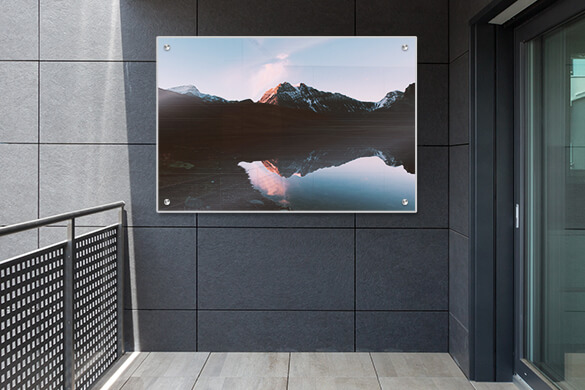 Brighten Your Home Decor With Metal Prints
Easy on the maintenance and soothing for the eyes!
Ah, finally you have a way to put up quirky door displays or hang art on the patio - through metal prints! Custom metal prints are created with a special coating that helps you protect your photos from dust and moisture. This means that you can display any images you like as outdoor art even if it is cold or sunny! Sounds easy to maintain! Well, you clean metal photo prints Australia delivered once in a while, all you need is a slightly damp cloth, and your photos on metal will look brand new again!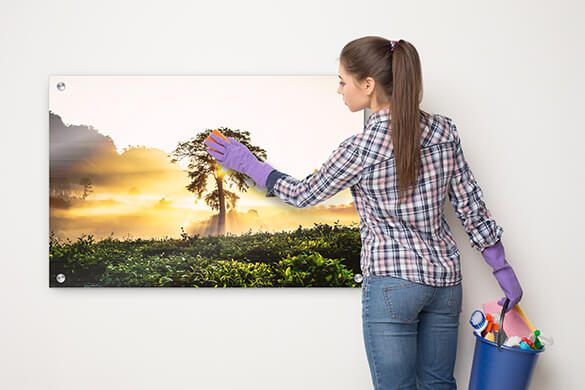 How to Maintain Metal Prints
Exotic in the view and easy to manage!
Paper-based photos don't tend to last for long because they heavily depend on how you maintain them. On the other hand, custom metal prints from CanvasChamp can last for a lifetime without even as much caring for it! Only one way of caring your photos on metal is by regular dusting away any layers of particles on the photo surface with a slightly dampened non-abrasive cloth through plain water or an all-purpose cleaner. And then, your photos will stay true for years to come and can even become family heirlooms!