ABOUT CANVASCHAMP
CanvasChamp allows their visitors to convert their digital photo into a quality, long-lasting canvas print. We have the lowest price in the industry with a quick upload and order process. Our professionals turn your visitors pictures into a beautiful, stretched canvas, gallery wrap, mirror effect, and so on.
Prices start as low as A$13.15, along with seasonal promotions, discount offers, and more. This definitely helps our affiliate associates to get higher conversions on their Websites.
We have seasonal promotions and will supply promotional banners and offers that rotate to keep up with the latest offerings.
You can sign up for our affiliate program via "Commission Factory" by clicking on the following link:
TO GET STARTED SIGN-UP NOW
WHY CHOOSE US FOR AN AFFILIATE PROGRAM?
100% Customer Satisfaction

We have a 100% customer satisfaction guarantee which can be seen on various marketplaces and our own Website www.canvaschamp.com.au

Lowest Prices Guaranteed!

Lower prices than the market with a comfortable market reputation in terms of quality which ensures your customers have a pleasant experience.

Refunds

We have a mainstream approach to satisfying any unhappy customers in case of refunds or damages.
AFFILIATE PROGRAM HIGHLIGHTS
0-12% Commission Rate

A$103.00 Average Order Size

Promotions and Seasonal Sales Sent to Your Inbox Weekly

Live on Commission Factory

Banner Ads, Text links, and More Available for Advertising

Flexible - Site Language

Support Speed/Type - 24 hrs./Dedicated Live

Payment Method(s)

High-Conversion Rate Website 7% to 9% E-commerce Conversion Rate

Cookie Duration: 30 Days

Widely Appreciated Website Over Various Review Sites.

Advanced Stats & Tracking
HOW IT WORKS
Step 1

Register your Website on "Commission Factory"

Step 2

Once registered, search for "CanvasChamp" and apply to our program.

Step 3

Give us 24 to 48 hours to review your application.

Step 4

Once approved, you can start earning cash!.

Step 5

Place a banner or text link in a visible location on your Website.

Step 6

When your visitors click on your banner or text link and place an order, you make a commission! The more orders you refer to us, the more commission you make!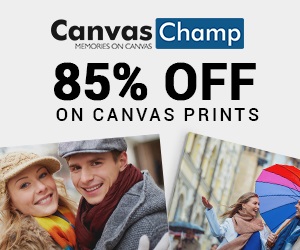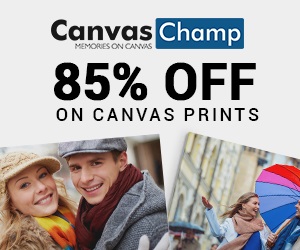 You can sign up for our affiliate program via "Commission Factory" by clicking on the following link:
TO GET STARTED, SIGN UP NOW
To begin, we would like to offer you a free product from our end for you to review and write a description. We can start with the commission-based system as soon as the customer places an order with us via your blog. Send us an image of your choice, along with your shipping address, and we would be glad to ship a review product to you.
museum QUALITY canvas
CANVAS PRINTS READY TO HANG NOW @ A$13.15 ONLY
FREQUENTLY ASKED QUESTIONS
Ask about Affiliate and get answer in email.
DO YOU HAVE OTHER QUESTIONS? CONTACT US
Fill out this form, and a customer service representative will contact you shortly.