Custom Canvas Prints
Extra 15% OFF | Order 3 or More Canvas Prints
USE CODE: CANVAS15 | ENDS SOON, HURRY! View More Offers
Canvas Prints Sale! Get 8x8 Ready to Hang for $10, 82% off on ALL other sizes
Specific Moment for Ever

Custom Canvas Prints
Start your order
No Risk, Lowest Prices Guaranteed
Custom Canvas Prints
Get Your Favorite Pictures And Your Favorite Ideas Printed On A Canvas With Our Custom Canvas Prints!
Getting custom canvas prints means that you are dedicated to highlighting your message in the most creative and unique way. With lively and vibrant results, you can be sure to attract the most number of eyes and get great exposure for your messages.
Custom Canvas Prints Online
The best part about getting custom canvas prints is that you can personalize canvas pictures. This way, you can change their orientation, shape, merge them with other pictures, and add borders and much more! What is more easy and convenient is that you can get custom canvas pictures online, this means that just through a few simple clicks you can customize your picture just the way you want!
Custom Canvas Prints Photo Gallery
Using our custom canvas prints service, we let you take personalization to a whole new level. You can get multiple photos printed on a single canvas making your own canvas prints photo gallery. You can hang these around your house to uplift the aesthetic appeal, or put your creativity to the test!
To get your free quote, contact us today!
Get exactly the effect that you would like with our custom canvas prints!
It is always so much fun to get custom quality canvas prints designed for you and your beautiful home. We have a lot of hanging and framing styles for your canvas prints that you can choose from and you are free to be as creative as you want with your prints. Follow our four step design tool through which you can set the tone, colours, and effects for your very own canvas.
Hanging & Framing
We offer a wide variety of hanging and framing options for you to choose from. You can pick something that matches your tastes and requirements perfectly.

Black Frame
If you are looking for a bold and powerful effect, then this is the frame to go with.

Brown Frame
A brown frame will provide an impactful yet a lighter effect to your canvas.

Brown Golden Frame
If you admire art masterpieces and paintings in museums, then you will definitely love the soft glow provided by a brown golden frame.

Golden Frame
This frame will provide a classic look to you canvas just as it does justice to many old paintings that you see in galleries.

Mirror Image
You image will be copied and then extended right till the edges of the canvas so that you can include all the important details around the edges as well. This will be done according to the thickness that you choose.

Image Wrap
This provides a classic look to your canvas. However, some details around the edges may be cropped in this version.

Border Colour
You can choose from among the different colours available on our palette for printing. Your edges in this option will be completely in sync with your wall colours.
Custom Image Option
If you want your canvas image to come out exactly how you want it, then you should select from our vast custom image options.

Sepia
This effect provides a classic and stylish look to your image which will look great in any living room or bedroom space.

Gray Scale
Want your canvas to be represented with different shades and tones of gray? Then choose gray scale.

Original Effect
Original effect will keep your image in its original condition. This is a great option for all those people who do not like altering their images in any way.

Pixel Painting
This provides a more abstract or a painted effect to your image that gives it a unique look to decorate your space with.

POP ART
When you think of pop art, Andy Warhol comes to mind in most of the cases. Pick this option if you are a pop art fan and would like some inspirational and striking work in your home.
Image Requirements
With us, you have numerous sizes that you can choose from.
We accept TIFF, PNG, BMP, and JPEG image files for your canvas printing.
You are free to upload images in RGB colour or Adobe RGB profile.
Images uploaded in the CMYK colours spaces will not be printed by us.
Our minimum actual size requirements are 100 DPI. 1 inch = 100 pixels.
You can upload a file of 50 MB maximum in size. If your file is larger than 50MB, then it will be saved in the JPEG format.
Image size dimensions are as follows: double width, square, DSLR, long and short panoramic image, digital point and shoot.
So, put your creative hats on and design your perfect canvas prints. We have made sure to provide you with all the facilities that you will ever need.
Ask about Custom Canvas Prints and get answer in email.
Question and answer about Custom Canvas Prints
Q: Hi there,How long does it take to receive the canvas if I order today? I am in metro Sydney 2088. Thanks
A: Hello, Thanks for getting in touch with us. It typically takes 5-6 business days to deliver a package to Sydney, Australia prior to the proof approval of the prints. So if you order today and everything is perfect with your image , resolution wise then the scheduled date of delivery will be August 2nd, Tuesday. Please let us know if there is anything else we can guide you with at cs@canavschamp.com Thanks
Is this question useful?
Yes
No
Q: Hi,Does the canvas print are ready to hang?I like the image wrap option.Do i have to pay extra for that?Thanks
A: Hello there, Thanks for getting back to us. All our products are ready to hand. We also provide different types of hanging options through our website. And there is no extra cost for the image wrap option. The price listed for the specific size of canvas print is including the wrapping options. Please email us your further queries on cs@canvaschamp.com.au Thanks
Is this question useful?
Yes
No
Q: Could you please explain "lamination" option with the canvas prints? What is the function? Many thanks
A: Hello, Lamination is a specially engineered UV coated liquid which increases the brightness of the Canvas print while adding years to it. It also protects the canvas from sunlight, UV rays, extreme weather conditions etc. It will surely impact a black and white canvas. For further queries please email us on cs@canvaschamp.com.au
Is this question useful?
Yes
No
Q: Hi, I would like to know how many cm of the photo will get lost when folding the photo over the frameThank you.
A: Hello there, Thanks for reaching out to us. The portion of the picture going in the wrap around the frame depends on the thickness of the frame you select. We offer two thickness, 0.75 inch thick frame and 1.5 inch thick frame. Also if you don't want anything of the picture to get cropped in the wraps then you can select the mirror wrap or ny background color option. We also provide designer frames for the prints. Please have a look at them on our website. For further queries, you can email us on cs@canvaschamp.com.au.
Is this question useful?
Yes
No
Q: I want to get a mounted (80cm x 60cm) canvas print made from a still computer image that was used for video. Currently the image is 2560x1440 pixels, 72dpi, with a .jpeg file size 2.5mb... I can make this larger if you can advise the optimum format & file size required. What is the max .jpeg file size upload allowed?Can I send a reference photo to get the result I want?
A: Hello Roger, Thanks for reaching out to us. Yes the image would work, we need the image in actual size (80cm x 60cm) with minimum 100dpi. You can upload up to 15 MB files directly on our website and we also have a FTP service available for files larger than 15 MB. FYI, you can even send the image for quality check before placing the order. All you need to do is, write an email with all the details, attach the artwork and send it to cs@canvaschamp.com.au. Let us know if there are any further queries. Thanks,
Is this question useful?
Yes
No
Q: I would like to order and pay for five canvas prints on the thinner canvas, in a variety of custom sizes. And arrange to send the jpeg pictures at a slightly later date. Is this possible ?
A: Hello, Yes, It is possible all you have to do is place your order with us via hightail. Add a note there about your queries like you will be uploading your images shortly. As soon as we will receive your order we would place it on hold till we receive the images from your end. For more queries please email us on cs@canvaschamp.com.au
Is this question useful?
Yes
No
Square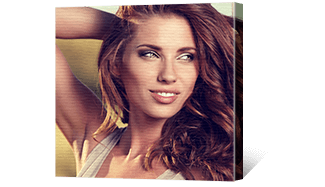 20 x 20 CM
8"x8"
A$53.36
A$8.00
30 x 30 CM
12"x12"
A$106.72
A$16.01
40 x 40 CM
16"x16"
A$160.08
A$24.01
50 x 50 CM
20"x20"
A$240.12
A$36.02
Start Order
Rectangle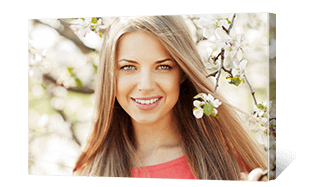 30 x 20 CM
12"x8"
A$80.04
A$12.01
30 x 45 CM
18"x12"
A$133.40
A$20.01
50 x 40 CM
20"x16"
A$193.43
A$29.01
40 x 60 CM
24"x16"
A$253.46
A$38.02
Start Order
Panoramic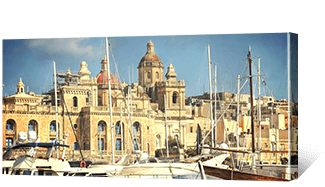 60 x 20 CM
24"x8"
A$166.75
A$25.01
50 x 25 CM
20"x10"
A$171.42
A$25.71
60 x 30 CM
24"x12"
A$220.11
A$33.02
80 x 40 CM
32"x16"
A$320.16
A$48.02
Start Order