Top Personalised Christmas Gift Ideas to Excite Anyone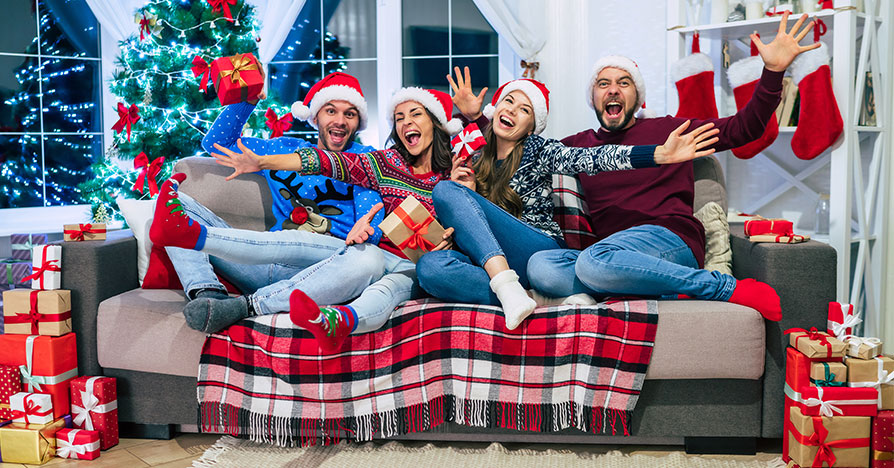 Christmas is the most sought after time of the year to reunite with your family and friends. Although family gift shopping can be challenging unless everyone knows what they want and ask for, but what to do if you don't know? Enter our personalised Christmas gift list! 
Since you are shopping for someone you've known for your whole life, it might become easy for you to imbibe these gifts with the best of memories. But what about for your favourite coworkers, boss or even acquaintances? Well, this list works just fine for them too!
Whether you want to give an individual gift or for the whole family to share it, CanvasChamp's Christmas gift ideas can delight anyone!
1. Canvas Prints
A family photo on canvas prints can really bring the best uniting spirits for everyone in your family. You can get a group photo from any previous event which had everyone in the picture and get it printed on custom canvas prints for every household that has gathered for the holidays.
2. Photo Collage
Single coworkers who live away from their families have a tough time spending Christmas alone. If you know someone like that, make them feel that you are still thinking about them during this jolly time of the year as well. Design the best pictures taken at the office and get them printed as a photo collage.
3. Split Canvas Prints
Are you a religious lot who happens to go to church on Christmas Day? Gifting a picture of the birth of Jesus on split canvas prints is a fantastic way to rekindle your faith in the Christmas spirit. Such a gift can turn out well for older parents or grandparents.
4. Photo Calendar
The new year is just around the corner, which means you can prepare a custom photo calendar with everyone's birthdays and anniversaries of the family mentioned on the special days. Give it to everyone when the barbie ends as a token of appreciation for having a good time together.
5. Photo Mugs
Life couldn't get any better without a cuppa for every morning even if it is Christmas morning. So, to be the first person in someone's mind, how do you get to leave an impression? 
By being on the mug! If you are an entrepreneur or run a business, then the best Christmas gift for your clients would be custom photo mugs branding your business while also giving best wishes for the holidays.
You can also create photo mugs for your employees wishing them a beautiful Christmas with your company logo.
6. Photo Ornaments
Christmas displays are the best part of the holiday spirit! Don't you want to compete with your neighbours this year with better decorations, lights and a giant Christmas tree? Well, we'll supply you the photo ornaments for your tree decoration!
Create custom photo ornaments to stand out from your community by printing pictures of your family, themes, or awareness you want to create. Get praised for your creativity on it!
7. Photo Puzzles
Spending quality time over puzzles can be the best Christmas for many families. Wouldn't it be great if CanvasChamp made some incredible Rubik's cube puzzles to help bring some fun and some brains to the party? Not to miss having a print of your favourite family photo or another particular click on our photo puzzles.
8. Photo Album
CanvasChamp brings the joy of photo albums with the modern Canvas photo collages. There is no need to carry the bulky albums of your memories when you can ideally display them on your walls! What else to go for than birthday photos, wedding photos, or particular family outing clicks for these stylish collages.
9. Magic Mugs
What else to start your day with a perfect cup of coffee in a magical mug printed with memorable photos? CanvasChamp brings magic mugs this Christmas that can convey your unique picture, logo, quotes, or messages to your loved ones. Thus, no unique way to brighten up your loved ones' day with colourful, multiple printing, and durable magic mugs.
10. Personalised Luggage Tags
Thinking to find an ideal Christmas gift for someone who's a frequent traveller? CanvasChamp personalised luggage tags enhance luggage safety and offer quick identification. In addition, it is easy to print some quotes or photos on these customised luggage tags to give a wow factor to the otherwise dull tags.
11. Acrylic Photo Block
Are you looking for some creative photo gifts this Christmas? Acrylic photo block is the perfect solution for all your customised photo gifts with high durability and shine. Ideal to be placed at your office or home and a creative Christmas gift!
Liked these ideas? CanvasChamp has more of such ideas waiting on the website just for you! Check out Christmas deals and offers on each of these Christmas photo gifts and get ready for the holiday season! Merry Christmas!