Decorating Your Home with Canvas Prints
Decorating your home, office or any other personal space may prove to be a cumbersome task indeed, what with interior designers, carpets, furniture experts and 'helpful' suggestions from well meaning friends. And when all is said and done, you may just end up staring at a blank wall. (Both figuratively and literally)
However, it need not be this way; canvas prints can save the day. A few tips on decorating your walls with canvas prints might just do the trick and add a touch of both class as well as colour to your otherwise drab looking walls.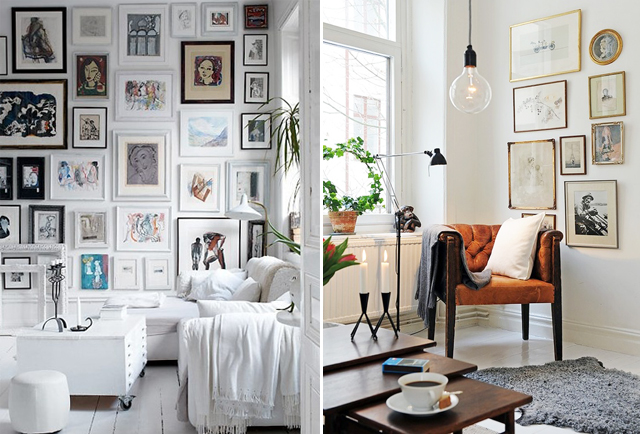 1. Select Your Own Colours
It is better to decide on just what kind of canvas prints you would be interested in before even ordering the furniture. It is not necessary that the prints be pictures of you and your loved ones, they may be landscapes or abstracts, but they should complement the motifs and overall colour combination you have in mind vis-à-vis the colour of your walls and furniture. You can also go for collage canvas prints for a more colourful appearance.
2. Make sure the prints complement rather than clash with the theme you have already decided on, for your home. You may pick and choose to play with the elements. Whet an appetite
The kitchen is an oft-overlooked part of your house when it comes to interior decoration ideas. However, there is no reason why your kitchen would not be as aesthetically appealing as any other part of your house. So rather than making that giant granite counter the centrepiece of your kitchen you may go for delicious looking canvas prints of your favourite dishes interspaced with smaller mugs of coffee and bowls of piping hot soup. You may even personalize your kitchen by canvas printing your grandmother's time honoured recipes.
3. Do Not Ignore the Bathrooms And Corridors
Bathrooms and the corridors leading to them are some of the most ignored parts of the house when it comes to interior decoration ideas. Nevertheless, these are the places where canvas prints can truly shine since they are imperious to humidity. Both solid colours and beach shots of your last year's holiday spot may help create an ambiance of serenity.
4. A form of tribute
The Prints on your walls may also be used to create a sort of tribute to your accomplished relatives. In fact, photo collage canvas prints can be created that would be richly interspaced with the achievements of both the younger and the older generation. This collage may then be mounted on any strategic location where it would be clearly visible to any visitors to your home. A good place would be your main entrance hall and drawing room