25 Inspiring Ideas for Ideal Canvas Prints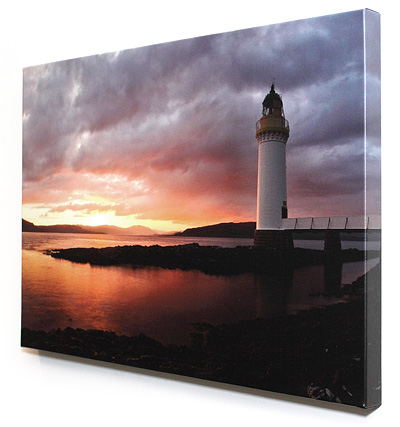 A canvas print is the output of a photograph printed onto a canvas. The photography is either gallery wrapped or stretched onto a frame and put up for display. Canvas prints are commonly used as far as interior design is concerned. Most people use customized canvas art with their personal photographs, whereas other go for stock images. The main idea of canvas prints is to reproduce the feel of original acrylic or oil paintings on a stretched canvas.
Reproductions of original art have long been printed on canvas for a considerable amount of time now. In previous years, offset printing was used to achieve this. However, ever since the 90s, canvas print has largely been associated with either inkjet printing or dye sublimation processes. The material used in canvas prints is mainly plastic or cotton based poly canvas, which is also utilized for the reproduction of images.
One the image is printed; the canvas is shortened or trimmed to the precise size. After this, it is stapled or glued to traditional stretcher bars (a wooden panel can also be used) to display in a frame or use as a gallery wrap. The resultant frames are mainly manufactured from solid pine. They are also underpinned for additional strength. A print which is constructed to continue around the edges of a stretcher frame upon being gallery wrapped is called full-bleed. It can be used for enhancing the three-dimensional feel of the final mounted print.
The following are a few inspiring ideas shared in images for ideal canvas prints in your interior. Feel free to use them as you please and get the most suited appearance for your own canvas prints!
Decorative Canvas Prints That You Love