10 Affordable Valentine's Day Gifts For The Woman You Love Most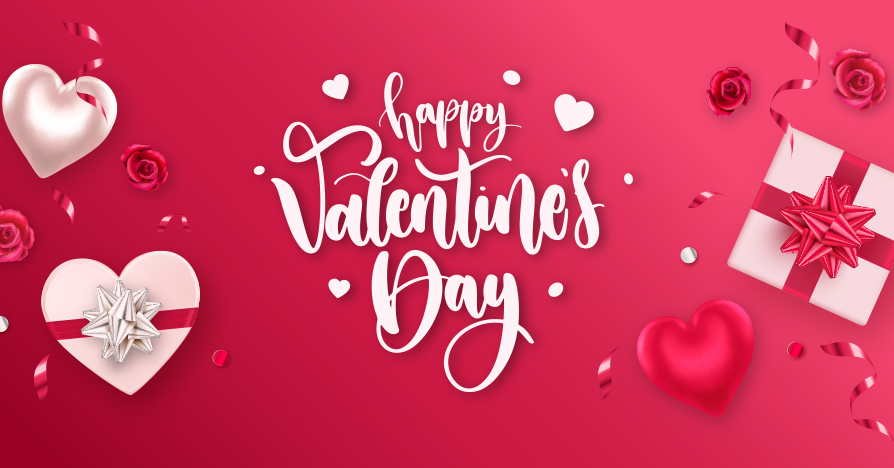 Loveday is marked as Valentine's Day on February 14, and every year, lovers wait for this very day. We express our gratitude for their support over the years. For example, husbands express love to their wives, boyfriends to their girlfriends, and some simply express love to their crushes and vice versa. 
Some people also show love to others who are very important to them in their lives. Therefore, Valentine's day holds a different meaning for everyone. But one thing is common - exchanging Valentine gifts! And this detailed blog will list the best gifts you can give to your beloved (especially the woman you love). 
The Tradition of Gifts On Valentine's
As Valentine's day is just around the corner, it's now the perfect time to buy presents for the lady of your life. A gift is the most fantastic way to show your love. So make their day special with a wide variety of gifts. The possibilities are limitless.
You can choose something thoughtful for your partner. When your budget isn't big enough, opt for affordable Valentine's day gifts. The best-personalized valentine's day gift would be an extraordinary idea for your partner. 
A perfect gift would be an item with some memory related to your relationship. You can get your memories printed on several things. This is an ideal Valentines Day gift idea. 
However, If you can't think of any gift, don't worry. Here is a sorted list of the best ones for your beloved partner.
Delight Your Dear Ones With These Top 10 Trending Valentine Gift Ideas
1. Heart-Shaped Moon Lamp
Since the moon is the significance of love, that's why we bring this incredible gift for you. Express your love through a personalised heart-shaped moon lamp. Get a memorable photo printed on the lamp. The lamp comes in different shades of colours, making it a must-have item in your room. 
2. Custom Woven Blanket
Get a super cozy and soft woven blanket with a fantastic print. You can print memorable pictures of yours with your partner on the blanket. 
3. Double-layer Acrylic Frames
Photo frames have always been a go-to gift item. It is a must-have item in your home. With this customised double layer acrylic frame, you can get your picture printed with a great quote or poem. The frame comes with different designs; therefore, you can choose the best one. 
4. Mobile Stand
Cherish your moment by gifting this personalised smartphone holder to your beloved one. This photo imprinted mobile stand is perfect for giving to your partner. 
5. Power Bank
One of the most useful items in your house is a power bank. If you can also get a customised power bank, it would be perfect for the one you love. 
6. Love Plaque
It Giving your loved ones a custom gift is one of the best and most unique things you can do. Personalized gifts can be printed with a beautiful picture or poem or song on love plaque. It is gorgeous hanging material and gives a positive vibe. 
7. Photo Umbrella
You can get a personalised umbrella with some cool prints on it.  Design it in a way that your partner would fall in love with it. Your partner understands you better than anyone and that's why you may already know what they prefer. Therefore, think of a design that matches their options.
8. Quotes On Canvas
Get a canvas with your design dedicated to your special one. A canvas always looks great on walls, even if you have many. Create a design that will stand out from the crowd and is astonishing. For example, you can use some valentine's day quotes on canvas to make it sound more romantic. 
9. Lyrics On Canvas
The lyrics of a romantic song help us to cherish our moments. With this idea, you can get beautiful lyrics of any song printed on a canvas designed uniquely. For example, you can find some lyrics in valentine's day songs lyrics on canvas  that are always romantic.  
10. Photo Mug
Personalized mugs are always in style. So get your loved ones a personalised valentines day mug with pictures or quotes on it. 
Gift's Ready, Now How to Spend Valentine's Week With Your Partner?
People get puzzled about how to spend their valentine's week. One can express their feelings on different days such as propose day, chocolate day, etc., thus making choices is even tricky. And as the whole month of February is now celebrated as the great love month with different occasions. 
These days start from early February until 14th February, an annual festival to celebrate romantic friendship, love, and admiration. 
It is possible to do so many activities on Valentine's Day. Some are mentioned below that will make your occasion memorable forever. In addition, you can plan your week according to these checklists. 
Go to movies

Spend time at your favourite destination such as the beach and parks  

Go for shopping

Tour together

Try out new things
So now you can plan your week after taking references from the above list. You can also utilise time on common interests. For example, you can read romantic novels if you both love reading. Or if you both love adventure activities, you can do it together. So that way, you and your partner would be able to get to know each other.
Bottom Line
Now you know who to make your day special. We have listed above some valentines day ideas that you can do on valentine's week. The wide variety of cute Valentine's Day gifts ideas can make you choose the best one for your partner.  The most important thing to do is spend some quality time with your partner since there will never be another opportunity to do so. So make the day special and spend it to the fullest.
No matter how much you love your partner, the only thing that matters is how much effort you put in to make your relationship special. Therefore, enjoy your day with these gifts and impress your sweetheart on this day.