Make the Right Decision: Photo Album or Photo Book
What Is a Photo Album?
We all have seen a book filled with pages consisting of clear plastic sleeves to insert our 4x6 prints. We used to call it a photo album traditionally before the storage of smartphones became available so cheaply to us. Usually, these photo albums came with 200-300 slots to insert our photos in and had covers made of leather, fabric, vinyl or some coated paper. Even before these plastic sleeve albums were available in the market, photo albums used to come with adhesives. They had clear overlay pages and a tacky backing which stuck on the back of the photos (which made it completely impossible to remove the images without damaging them). But that was life before smartphones, you know. You choose a few photos, and you have to stuck with them because they are stuck to your album.
What Is an Online Photo Book?
The prodigal successor of photo album has been making waves in the market- a digital photobook. Many companies on the internet today provide easy-to-use and user-friendly online software. You can either download a photobook template or upload photos online on the tool to create a book filled with pictures. They even provide individual layouts or complete customisation as you please.
Photo Albums vs Online Photo Books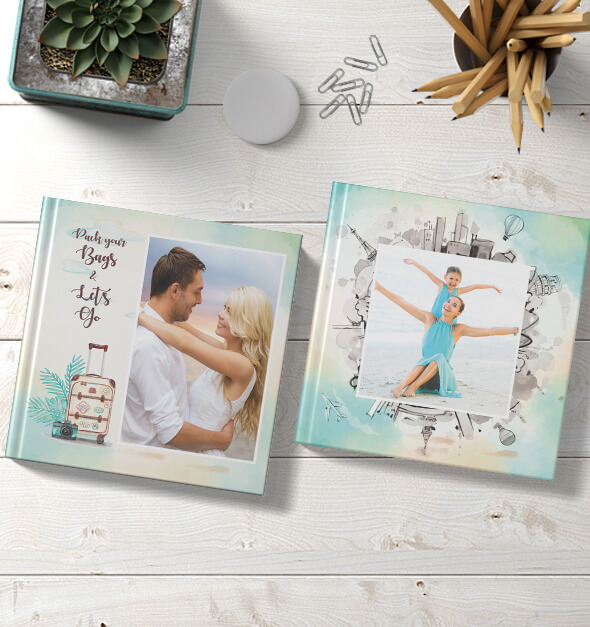 Personalised photo books are digitally printed; hence, they tend to be lighter in weight and don't feel bulky as well. You can fit hundreds of photos into a single 100-page photobook very easily. Whereas traditional photo albums are heavy as you stick pictures on the paper hence adding the weight of the photo paper. It makes it difficult to move or carry for long. They almost take up to about four times as much the weight and room as compared to photobooks.
It's impossible to duplicate a photo album unless you have two copies of each photo and eventually end up making identical albums. But with digital photo books, you can print one book or ten! Since your files are saved in a hard drive or on the company's website, you can quickly go back anytime to print more books if you ever want another copy. In many or most cases, you can even switch size, styles, covers etc. without having to redesign the pictures or the layouts.
Since photo books are easy to duplicate and print over and over again, they make great gifts. You can make a family history book and then print several copies to make it a Christmas gifts for everyone in your family. Or, gather your family's treasured recipes and add photos to create a unique and collaborative cookbook! Take pictures of your baby's first year and make a photo book out of it to gift it to the grandparents. Ideas to create a personalised photo book are endless! Plus, everyone always loves receiving personalised gifts.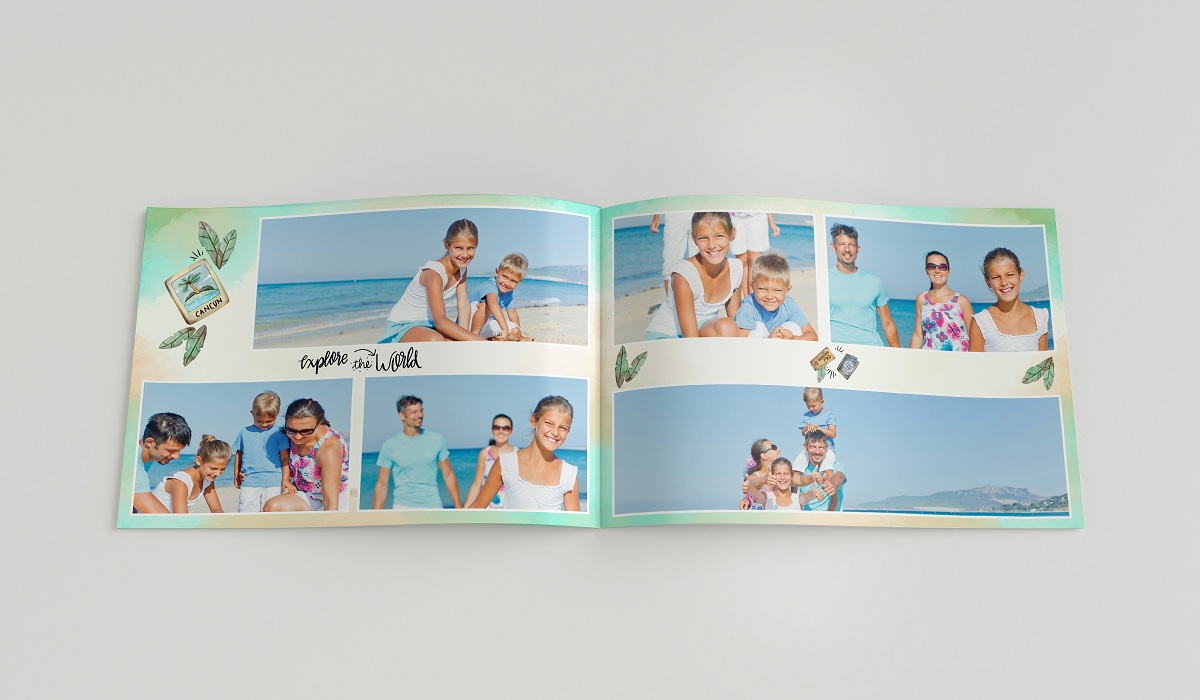 Photo books are printed on a photo paper often with archival ink and a protective coating, which means your conceptions will last for years to come.
Online books also preserve your photos differently. If some unfortunate event should happen (we hope it never does), such as a fire or flood, you'll be able to reorder another copy of your book anytime. You will just have to go online to the website you made it from and reproduce your copy again.
Custom photo books allow you to be as artistic as you want to be. You can make a clean-lined arrangement of photos with solid black or white backgrounds - portfolio style. Alternatively, go wild with ornaments, clip art, captions and fun borders. Many scrapbook lovers have moved from traditional scrapbooking to digital books for scrapping for many of the same reasons listed here!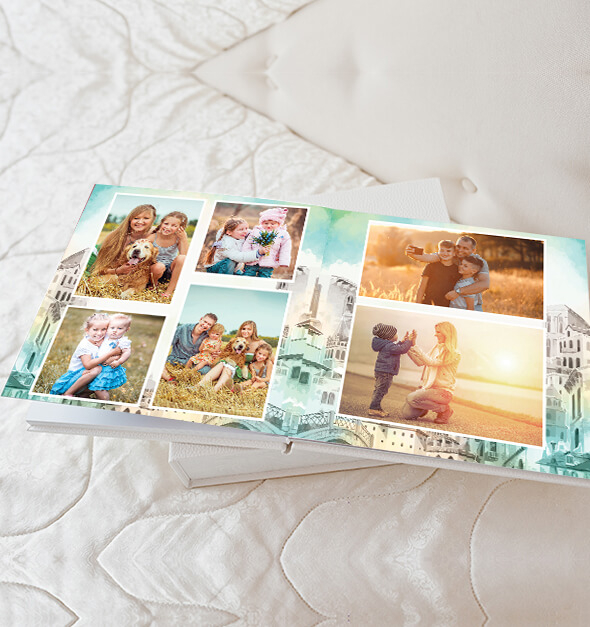 With the arrival of better digital cameras and smartphones, there has been a drop in traditional photo-finishing. No one today prints 4x6-inch photos anymore. So don't let your photos stay idle in your phone storage or hard drive! Print an artistic photo book for yourself and share your art online with family and friends. Or have you ever wanted to sell photos created by you? Create a photo book related to your business and sell it online to potential customers without risk. You'll save lots of money by not printing mass copies to distribute and test the market first in a low budget way.
Regular photo albums can range from $20 to $100 or more depending on materials. Price for printing your photos starts from 10 cents a print. So, for a photo album with 300 photos, you'd probably have to pay at least $50. Photobook companies online frequently offer coupon codes and deals for each day or festival depending on the month. Cost is naturally affected by choice of cover and style, but there are many affordable options too, such as softcover books. There are so many different types and styles to choose from at every price point. You can even have your pages printed in a way that fits your budget and meets your requirements too.
The process generally goes like this:
Sign up for an account on the company's website;
Upload the photos that you want to use in your book;
Drag and drop your photos into the photo boxes;
Select a pre-made theme or templates for a quick and easy 5-minute book or take your time and design your very own layouts for full creativity;
Click to order your book.
Generally, in about a week to 10 days (sooner if you opt for expedited shipping), you can get a completed printed book of all your photos. You can proudly display it on your coffee table, and some of your guests may think it's a store-bought book! Make the most of your photos by visiting CanvasChamp and making personalised photobooks with us. We also have other options in customised that you can try your creativity. Gift the best memories to the people that matter to you at best prices from us.