Timeless Photo Gift Ideas Everyone Will Love
With eCommerce shopping taking the world by storm, people have been buying mostly whatever they need online. This trend has also resulted in people buying lots of stuff they don't need. This in turn results in most of your friends and family members owning stuff you usually would have gifted them on their birthdays or anniversaries. The best gift in this scenario is to get your loved one's photos which they are sure to cherish. There are many options to get nice photo gifts as there are different ways to get the photos framed.
Here are 6 ideas for gifting photos:
1. Photo collage on a lamp shade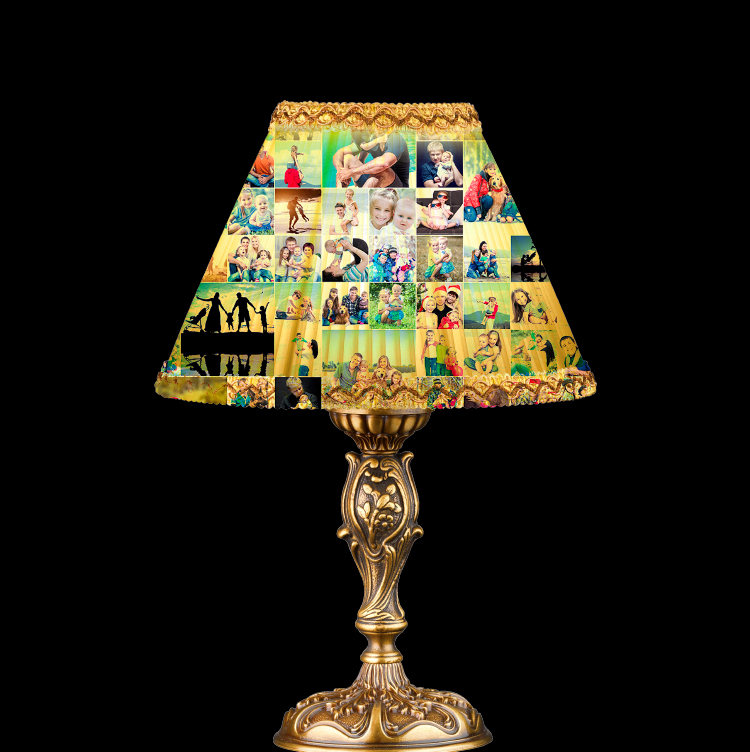 This will be a wonderful personalized gift which will sit right beside your loved one's bed. A lamp shade for the bedside table can have a wonderful photo collage reminding the special someone about the good times spent together.
2. Photo collage for walls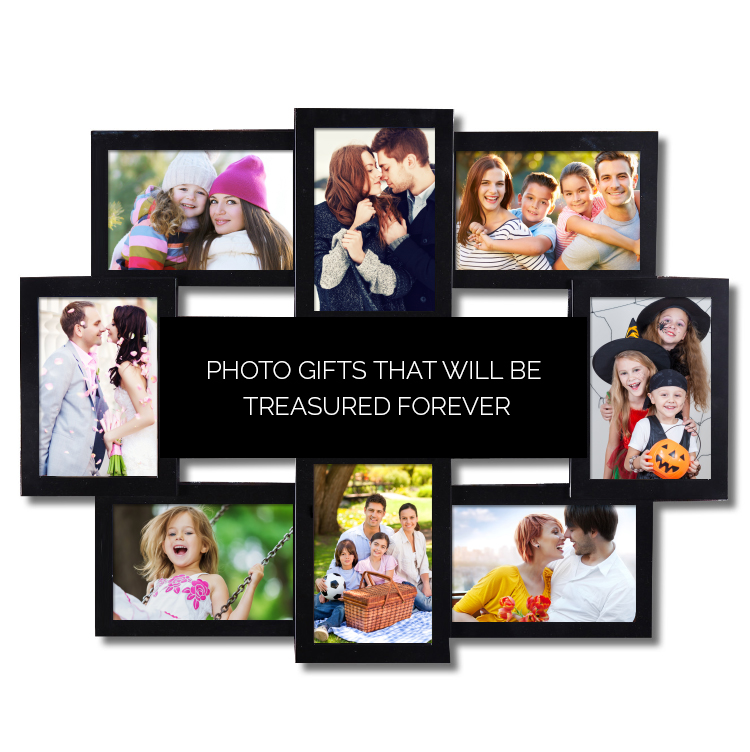 This is still one of the best gifts ever even though it is one of the simplest ones. Simply put together all the best memories and display the photo collage on your bedroom wall or the hall. It is a good idea even for a bathroom if you happen to have a bigger one.
3. Collage or picture for cell phone case
Cell phone cases have gained a huge popularity as they are the flashed more than any other gadget accessory! Thanks to the trend, it is also a great gifting idea. Choose a beautiful picture that is sure to stand out to integrate on the cell phone case or get some pictures with lovely memories to be made into a collage. Keep in mind the cell phone size before getting the case made.
4. A photo clock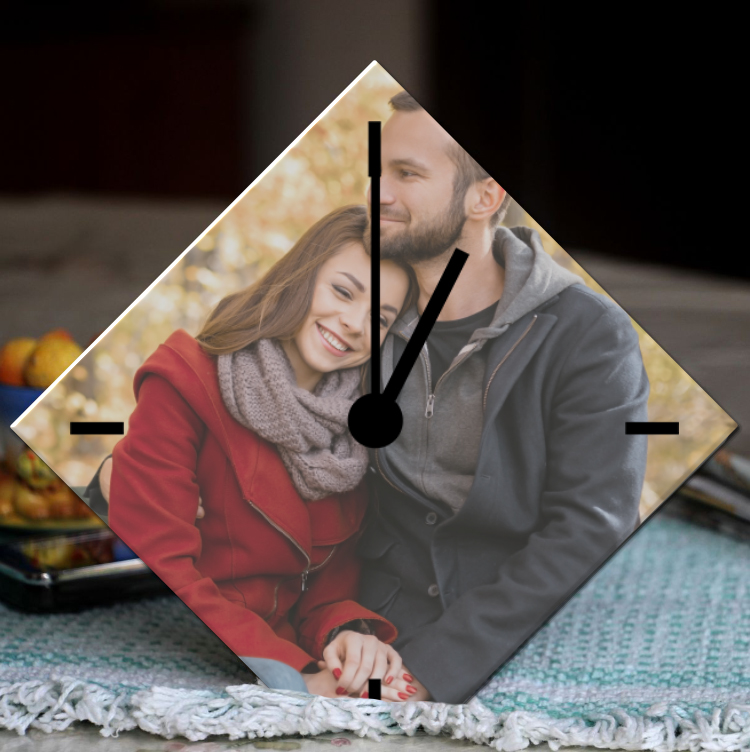 If you want to gift someone who is minimalistic and doesn't like to hang a lot of stuff in their rooms, a photo clock is a great idea as it mergers a photo with a clock. A caption like 'Timeless' or 'Forever' simply says it all and will add a very nice emotional touch to your gift.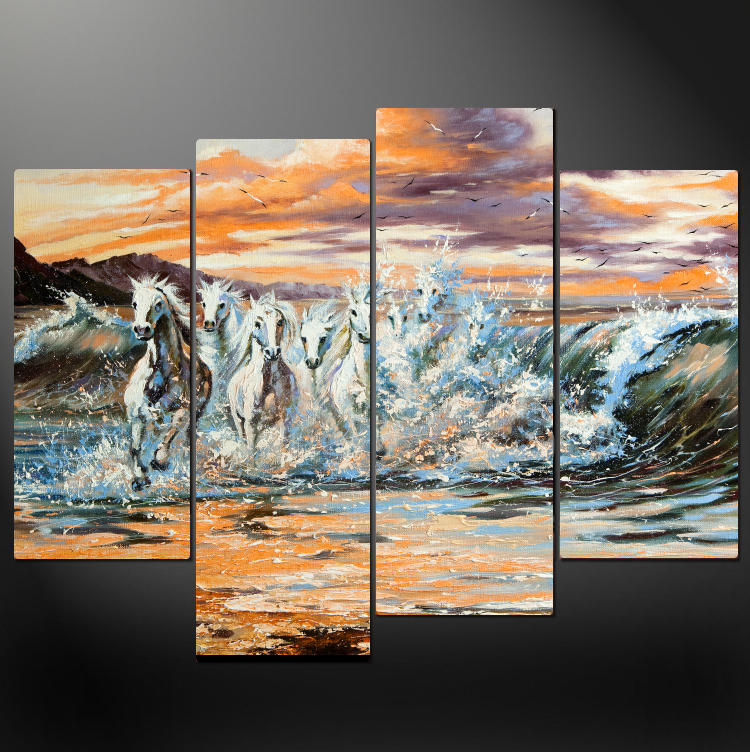 These have an edge when it comes to looking modern. Get one amazing photo and splitting at among several canvas panels, to make it look striking.
6. Personalized photo map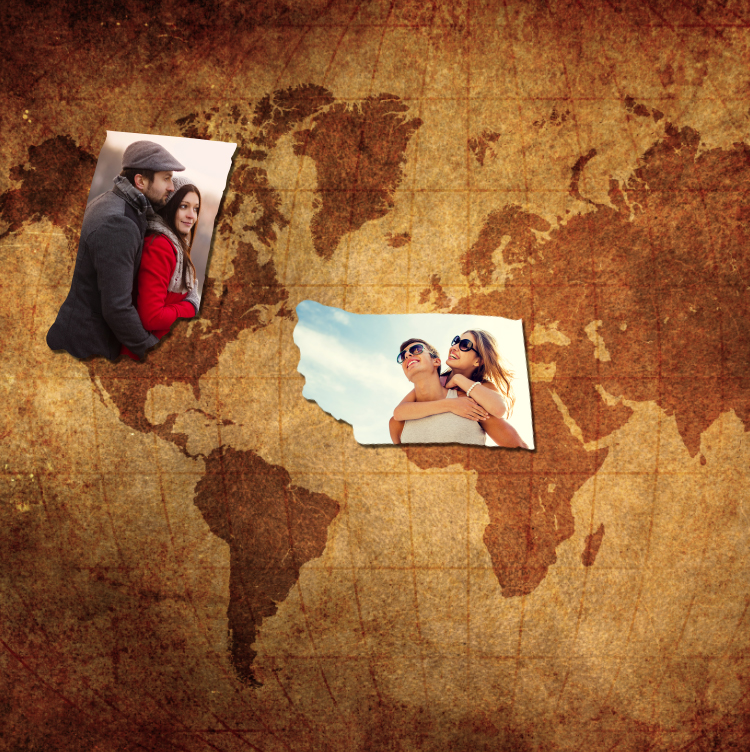 Want to gift someone who has wanderlust? Get a photo map with all their photos to the places they have travelled to. They are sure to love it!