Make the Best Souvenirs with [Photo Magnets]
Picture magnets are a great way to display your personal favourite photos. But there's so much more you can do with these little items like you can turn them into keepsakes or gifts. You can even use them to sell your very own products!
Here are a few ideas to get started with:
1. Magnets as Travelling Tokens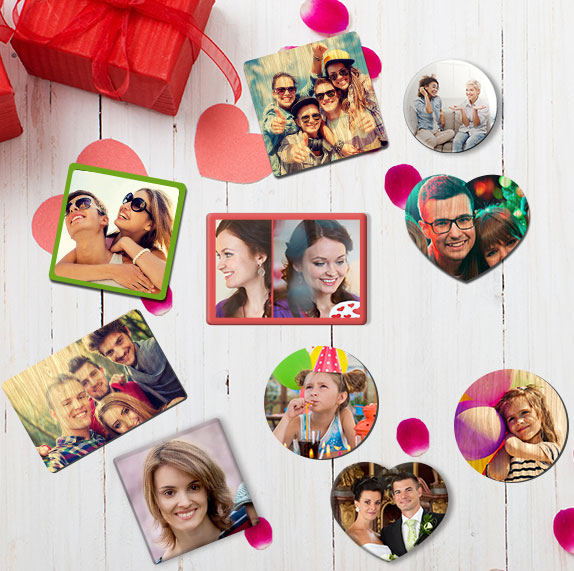 What's the other best way to showcase that you have been in a holiday adventure, other than through custom photo magnets? Create beautiful photo frame magnets from your vacation trips and stick them at home where they can be functional after all the travelling you have done.
Pick up the iconic photos of the sites you visited and give them as tokens to your friends and family.
2. Showcase Artwork & Creativity
Personalised photo magnets don't have to be for photos exclusively. If you are a graphic designer, an illustrator or merely a creative being, then you can use picture magnets to display your work. You can even sell your artwork on a magnet as they are perfect to showcase your creativity and compact for your customers to show. As such, artwork magnets would be affordable; customers won't be reluctant to part with a little money for art at the mini scale.
3. Just Plain Photos on Magnets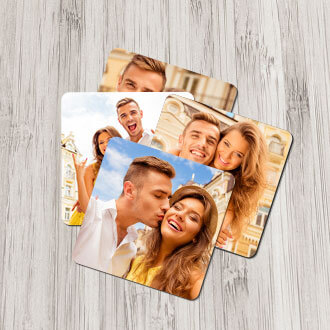 Cherishing special moments like holidays is essential, but everyday moments are also precious equally. Get together with friends, walks in the park, kids playing with the beach sand, nothing is too trivial not to be preserved. You can stick them to the fridge or the bedside table, the filing cabinet of study will also look happy with these. You can dish out these personal photos when there's a birthday coming up of someone in the house and make them feel special by putting their face literally on every metal surface of the house.
4. Quote or Text Magnets
Words put out a dominant force in reality, whether it can be through quotes, songs, poems or even just everyday sayings. Magnets are perfect to showcase these now and then to yourself. They can also act like perfect little gifts for your loved ones. Gift your spouse a magnet with lyrics from songs that mean a lot to both of you. Or, gift motivational words to your friends.
5. Kid's artwork magnets
Artworks of their own always surround kids because of their high-level creativity. They come home at times, bringing some or simply sit for hours in the living room having fun with crayons and paint. Most of their beautiful drawings end up in the drawer or a bin. Instead, cherish their artistic days by printing them on photo magnets. It would turn out to be a great way to encourage them. Gift them their very own creativity back on their birthdays and surprise them.
Start making your very own custom photo magnets, either for yourself or for your loved ones! The more you make, the more you get to save with us. CanvasChamp has introduced picture magnets for a while now, and we also offer amazing discounts and price offers every day! Visit today to make your very own photos on magnets!