How To Incorporate Canvas Print Décor In Your Home
Home is not only a place to return at the end of the day but also it gives you a unique environment to rejuvenate yourself. Thus, the comfort of a space is determined with aspects of the kind of home decor that you infuse into it.
Custom canvas prints can be the new decor item to personalise your home quickly and inexpensively. It just instantly brought a solution to stress-free home renovations that are affordable and customisable. They are made with high-quality, easy-to-mount and can even feature family photos like a work of art. And if topped with frames then their gallery-quality looks just great for decorating!
The look of the house plays a significant role in determining the personality and mood of the place then here are some tips on how to incorporate canvas photo prints in your home decor: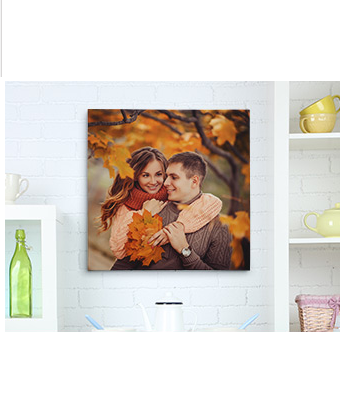 The best part of canvas prints is that they can be fun to design and blend-in well in any room of the house. So now more searching for the right sized photos or frames, you can now get a custom size on it to make a perfect piece for that empty patch on the wall.
Canvas prints can be customised into literally anything to match your room decor. You can get modern art printed on it or great art prints, your very own photos or whatever that suits your room's palette the best.
Photos on canvas can let you print any art that was art to find for you. Now, all you have to do is google the pictures of the theme you like and get them printed on a canvas to get going with the decor of your room.
Besides, canvas prints are also easy to hang. Your prints arrive with gallery edges that makes framing it optional, leaving you hassle-free to find the perfect one to match your wall fittings.
Since they are lightweight, it is easy to move art around if you ever need a quick refresh on your room's decor. Even cleaning them is easy as you only need a damp cloth to wipe off any dust on it.
Photos on canvas have become very affordable nowadays that you can create a mini-art gallery ordering multiple pieces of art prints to make your home look elegant. And with their high-quality material, they can last up to decades if maintained well. All this, under a totally pocket-friendly budget too.
One of the good things about canvas wall art is that while decorating your home. You don't have to be a professional to choose the right art and order the right way to hang it precisely. Canvas prints today are literally worked with as a DIY project where you just have to go online on a website, upload photos, design the canvas and pay for the delivery to your doorstep.
Get to create fantastic custom canvas prints to infuse in your home decor with CanvasChamp. What's more, is that you can even gift them too! Since they are economical in price, you can create as many as you want for your home decoration or someone else's decoration. Visit our website to get ideas from customer's testimonials and our templates too.