Personalised Photo Mugs to Improve Your Morning Brew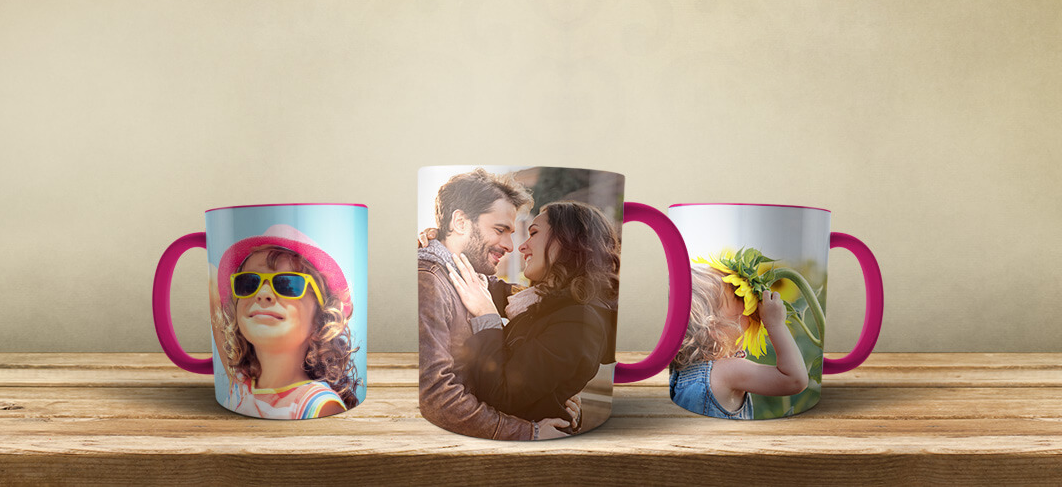 We all know how our favourite hot beverage tastes better in our favourite mug. Everyone has and needs an ideal cup to get their day started off good. So if you haven't got yourself already, you've come to the right place! At CanvasChamp we can get you a specialty mug of your taste even if you are looking for an upgrade.
To make your regular mug more exciting and trendy, we are here with personalisation of cups. With this printing service, you can design your mug like an expert. This way you get the liberty to print anything of your choice on the mug.
So, how about you make your mornings a little bit more bearable with a personalised photo mug from us? We help you feature your favourite photos so that you can be reminded of those special moments at every sip.
We've got more than a dozen different designs, sizes, and layouts for you to choose from. All you've to do is select your personalised photo mug and add some of your favourite pictures to it on our easy-to-use design tool on CanvasChamp website. Check out some of them below:
11oz Coffee Mug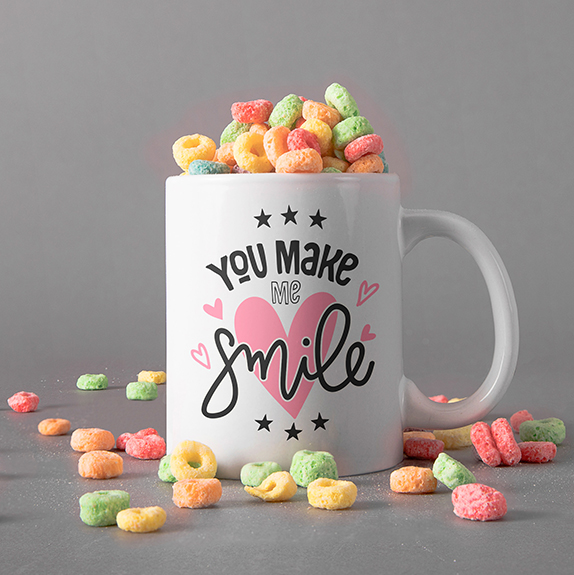 Our 11oz standard photo mugs are a sight to behold when it is personalised with your favourite photo. Or you can choose from a range of designs and embellishments already available in the design tool on our website to make it a different photo mug. Reminisce your treasured memories while enjoying a cuppa!
Or add a splash of your favourite colour to your photo mug. We have a range of colours to suit your style and compliment your photo! The colour chosen by you will be printed on the inside of the mug and the handle.
From our collection, you will not only get quality-enriched photo mugs, but you get a way to enhance its appearance too. To choose a design for you mug instantly, you can browse through the design templates that we have showcased on our website. If you want something very personal for your mug, then you can upload your design or photo on our site edit tool itself that we have provided. If you're going to gift it your dear ones, then you can imprint their names and pictures too on these mugs. It will be a super gift and mugs are always welcomes with a warm smile.
Magic Photo Mugs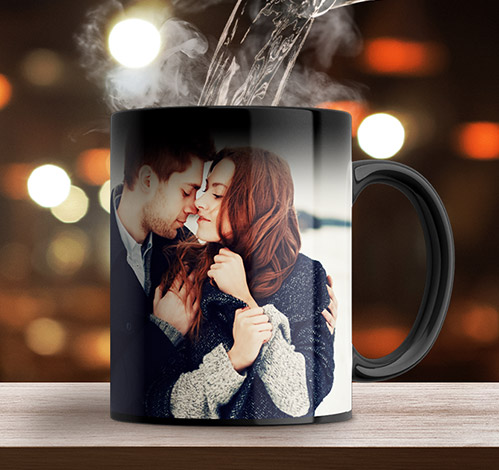 Who knew magic photo mugs could light up an adult's face too? Our magic photo mugs are a unique and exciting way to brighten up your morning brew of coffee. Whether it's at home or office, you can sip your hot brew while your image slowly appears when you fill it with a hot drink. It is a pleasant surprise gift too. We have all heard how stories happen at coffee, so how about adding a bit of magic in these stories also? Our personalised photo mugs are specially designed magic photo mugs that will reveal your photo only when the temperature inside it increases. So pour away any hot drink and show off the magic memories!
Magic mugs are even quite popular with kids these days. Because of its unique feature, it can be an excellent gift for a kid who loves surprises. You can print any design on it just like other regular photo mugs. Or you can even add a custom text like the kid's name or his/her favourite hero's name. To make it even more interesting, you can get a cartoon character your kid loves on the magic mug. Just some common fun ideas to make your kid finish his milk on time while the beverage is warm or hot.
Travel Photo Mug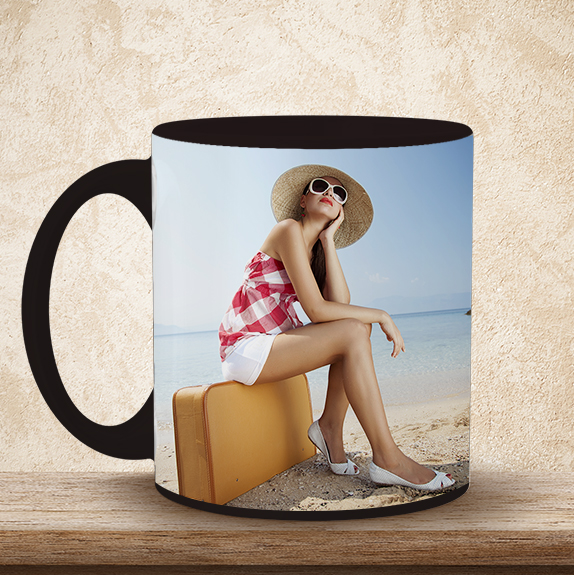 We have fantastic and durable travel photo mugs that are made of aluminium. Great for travelling on the road and won't even spill a drop! Our travel photo mugs can be customised with your favourite photos, custom text messages to get your mornings better while commuting to work or on the early morning school run. With dozen of design templates to already choose from, you can still create a unique travel mug with us by sending us a photo you want to get printed on it to make it personal.
So fire away at our website and check out the best type of photo mug that suits your personality or gift away to your special ones or colleagues a kind of cup they would love to sip their favourite beverage from